Are Millennials Buying Travel? Travel Tuesday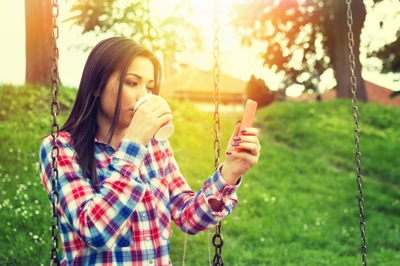 It's become popular lately (here, for instance), to talk about the rise of Millennials as a target demographic market for travel marketing.
But, despite the increasing size and economic influence of this emerging demographic segment, many continue to question the wisdom of targeting Millennials, noting their (sadly) still high levels of unemployment or underemployment and its accompanying low income levels. Plus, as the pure target group for the "sharing economy," Millennials seem more likely to choose services such as Airbnb and Uber over traditional hotels and transport services.
So, the question remains: Are Millennials buying travel? Are they an attractive customer segment for hotel marketers? Are they the right customers for your business?
In a word, yes.
"[Millennials have] spent the second-most on vacations in the last 12 months among the four generational categories [Matures, Baby Boomers, Gen X, and Millennials] and they're looking to spend the second most among the four categories in the next 12 months," he said. The mature generation took the No. 1 slot in both time frames.

"Everything we see suggests that millennials are traveling more. … Travel intentions among millennials is up 10%. Compared to the other generational groups, they're the only ones that are up. Xers are down 6%; boomers are down 1%; matures are down 3%," Cohen said."
The article continues,
"Millennials with an annual household income of $30,000 or more (also known as millennials who have "launched") spend more on travel than the total U.S. average, second to baby boomers, according to research from D.K. Shifflet & Associates.

In 2013, the average spend per person per travel day for the total U.S. was $193.90, according to the research. Launched millennials spent $197.60 per day, while working baby boomers spent $223.30. However, millennials with an annual household income of less than $30,000 spent below the total U.S. average ($152.20)."
That seems fairly clear, doesn't it? A more important question than "are Millennials traveling," then, is how do you reach those Millennials who have the money to travel and are willing to spend it with you.
MarketingProfs suggests focusing on word of mouth and social, in particular to reach this fast-rising demographic (and these tips on how to use word of mouth and digital together may help as well).
Without question, though, the best way to reach Millennials is to realize they're here, and ready to spend. And to begin shifting your marketing towards helping them choose your hotel for their business.
Interested in learning even more about the future of hospitality e-commerce and marketing via the social, local, mobile web? Register to receive a special report I've produced in conjunction with hotel marketing firm Vizergy, "Digital Hotel Marketing in a Multiscreen World." Developed specifically at hotel and resort marketers, the lessons can help your business adapt to the changing guest environment. You can get your free copy of the report here.
You may also want to review the tips in my recent presentation Digital Marketing Directions: Three Trends Shaping 2014 Hospitality Internet Marketing. I've presented this talk to a number of hospitality and travel-related organizations and you might find it valuable for your business, too:
Finally, you might also enjoy some of our past coverage of the social, local, mobile web and what it means for your business, including: