Key Trends You Must Know: The 10 Top E-commerce and Digital Strategy Posts (March 2014)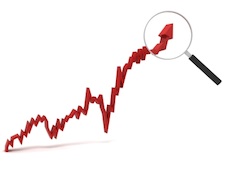 Can you believe the first quarter is behind us? Seriously, we're already one-fourth of the way through the year and, while these Spring days are getting longer, they seem to go faster too. Seems like a good time to step back and see how you're doing — and what you might have missed so far, don't you think?
To help you catch up, here are the top 10 posts this past month as determined by your fellow Big Thinkers. Check 'em out when you get a chance.
There you have it, Big Thinkers, the 10 top e-commerce and digital strategy posts from March. If you like this list and want to see more like it in the future, or posts that drill down on any of these topics in more detail, be sure to leave a comment below.
You may also enjoy these slides from a recent speaking engagement, "Elements of E-commerce: How Digital Storytelling Drives Revenue and Results", here. The talk was my most popular presentation on Slideshare this past month (as well as very well received by its audience):
Finally, if you're interested in learning even more about the future of e-commerce and marketing via the social, local, mobile web, register to receive a special report I've produced in conjunction with hotel marketing firm Vizergy, "Digital Hotel Marketing in a Multiscreen World." While it's targeted specifically at hotel and resort marketers, the lessons apply to just about any business. You can get your free copy of the report here.
You might also enjoy some of our past coverage of the social, local, mobile web and what it means for your business, including: