How Mobile Will Shape Guests' On-Property Experience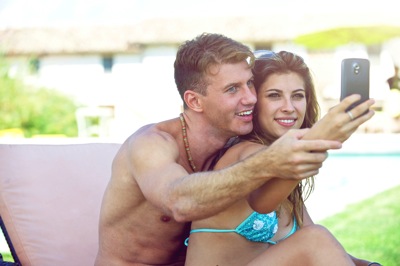 Tnooz has a look at 6 mobile trends to boost sales of travel products. And, one item in particular caught my eye. It builds on my thoughts last week about a balanced approach to direct and OTA business, but highlights an important distinction: OTA and direct business may increasingly be the same thing. Here's the money quote:
"The year of the in-trip experience: watch out for OTAs upping their game

Nick Longman, distribution and online director for mainstream tour operations at TUI Travel, expects to see more people booking via mobile, but also that it will be used more as an engagement tool [during their trip]…

Bob Rogers, co-founder of DealAngel, a firm acquired by the Russian online travel agent (OTA) OneTwoTrip, says they are currently working hard to build a lot more in-trip services. 'This is an area that has been neglected by all OTAs,' says Rogers, adding that, 'once a person is travelling, there is virtually nothing going on'.

Citing an area for improvement, Rogers argues that with the amount of information OTAs have, customers could — and should — be pushed information about a flight at the right time. In fact, he even goes as far as to say OTAs could check a customer in (something that can be automated), find them the best seat and so on. They shouldn't even have to ask for it.
'You can offer so much value just by anticipating the inevitable,' he says."
One of the reasons that mobile really is a game-changer is that it removes the distinction we have long made between a guest booking a reservation and a guest consuming one. "Booking" may be an ongoing process, with offers and deals and discounts and value-adds presented throughout the stay to guests based on their location, interests, and preferences (both explicit and implied). While I continue to recommend hotel marketers evaluate OTA relationships based on the value they provide, it's also worth paying attention to:
OTA moves on the on-property front. The guest experience on-property remains a stronghold for hotels — for now. Obviously, OTA's have the opportunity to invest heavily in the on-site experience through mobile for your guests. That's a big deal, and a potential game-changer for ongoing relationships with your OTA partners.
Your technology providers' investments in on-property, mobile-enabled experiences. Much as the Tnooz article suggests, this area has been neglected, by intermediaries and hotels alike. It's worth looking at providers offering tools and services to help you improve your guests' experiences on-property. Otherwise, you risk ceding ground to the OTA's here, too.
We're still only in the first inning on this one; there's a ways to go before we're going to declare any winners or losers here. But, it's clear that OTA's have both the capital to invest in this area and the incentive to do so. The real question is what you're prepared to do to serve your guests here as well.
If you're interested in learning even more about the future of e-commerce and marketing via the social, local, mobile web, register to receive a special report I've produced in conjunction with hotel marketing firm Vizergy, "Digital Hotel Marketing in a Multiscreen World." While it's targeted specifically at hotel and resort marketers, the lessons apply to just about any business. You can get your free copy of the report here.
You may also want to review the tips in my recent presentation Elements of E-commerce: How Digital Storytelling Drives Revenue and Results:
And you might also enjoy some of our past coverage of the social, local, mobile web and what it means for your business, including: