Mind-Blowing Mobile Stats for Hotel Marketers from Google (Travel Tuesday)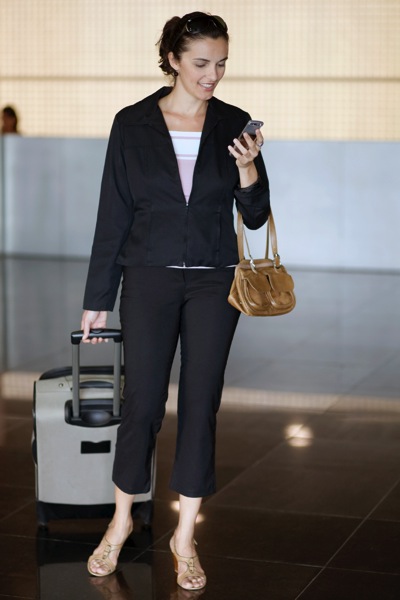 Want something to be thankful for this week? Well, Google just dropped some great new data and some mind-blowing mobile stats for hotel marketers in its latest Think with Google travel trends. They've broken it down by "micro-moments", the core idea being that customers group their activities into want-to-know moments, want-to-go moments, want-to-do moments, and want-to-buy moments. Seems legit. The key takeaway is that customers will use whichever device is closest at hand to solve their problems and, very often, that device is mobile. Anyway, the search giant offers a bunch of amazing statistics for hotel marketers, including:
"On Google.com, mobile queries just within the travel category have increased more than 50%. This data reveals that year on year, people are increasingly using their phones to plan travel, but when they do it's happening in smaller moments across more sessions on their phones… while mobile hotel queries are up 49%."
"In the past year, mobile's share of travel visits has grown by 48%"
"In the past year, conversion rates have grown 88% on mobile travel sites."
Of course, if you're looking at your analytics regularly, you're probably seeing the same thing. Most of the work I'm doing with hotels and resorts reflect similar trends in terms of search, traffic, and conversions.
And what if you're not seeing those numbers? Well then it's really time for you to take mobile seriously.
If you're looking to learn even more about how changing guest behavior shapes hospitality marketing, e-commerce, and distribution, be sure an register to receive a special report I've produced in conjunction with hotel marketing firm Vizergy, "Digital Hotel Marketing in a Multiscreen World." While it's targeted specifically at hotel and resort marketers, the lessons apply to just about any business. You can get your free copy of the report here.
You might also want to take a moment to review the slides from my recent webinar, "Digital Marketing Directions 2016: The Key Trends Driving Your Hotel Marketing Next Year" here:
Finally, you will definitely want to check out some of our past coverage of the mobile, local, social web and how to make it work for your business, including: