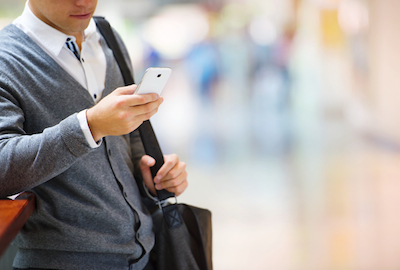 Marketing Profs recently rounded up the details of what consumers dislike about mobile email and found that — in addition to too many, poorly targeted emails:
"Messages are too small to read and interact with (32% don't like); difficulty seeing full websites on devices after clicking through (26%); and messages are often jumbled/not well-formatted for phones (21%)."
I've noted before:
"While the numbers for the US weren't quite as strong — with "only" 48% of opens coming on mobile — they're still mighty impressive. Data I've looked at in the past puts those numbers a bit above 50% and other data suggests that 50% of email users only read email on mobile. But why quibble over a couple of percentage points? If your customers can't easily read your message on mobile, you're still making a major email marketing mistake. As eMarketer rightly notes, "…mobile should now be considered a central part of any email marketing strategy." [Emphasis mine.]"
The lesson is clear: Mobile email matters and it's long past time to get on-board. Seriously.
Not sure what to do? Here's a list of ways articles that can help:
Looking to learn still more about how your customers' changing behavior shapes e-commerce and marketing? Be sure an register to receive a special report I've produced in conjunction with hotel marketing firm Vizergy, "Digital Hotel Marketing in a Multiscreen World." While it's targeted specifically at hotel and resort marketers, the lessons apply to just about any business. You can get your free copy of the report here.
You can also check out these slides I had the pleasure of presenting recently about how to lead mobile-focused digital transformation within large organizations (a topic we've been talking about a fair bit lately). Here are the slides for your reference:
And, finally, you might want to take a look at some of our past coverage of the e-commerce, mobile commerce, and digital marketing overall, including: