Opportunity (The Leap Day Edition)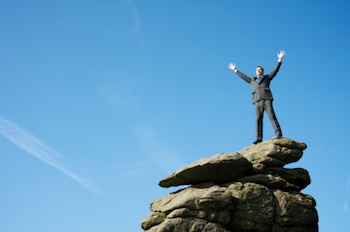 Today seemed like a good opportunity to share this with you again:
Today shouldn't exist
February 29th. Leap day. A once-every-four-years event where we whack the calendar with a small hammer to get it running right again (much the way I used to keep my old '78 Nova running). If the calendar actually worked right, there wouldn't be a need for a "leap day." We'd either have February 29th every year or we never would (though I suppose there's a chance we could end up with March Eleventieth, or something).
Loads of people make a big deal about Leap Day. Y'know, stuff like, "Do something awesome! Take advantage of a rare event! Make this extra day count!"
But here's the funny thing about it: Every day is a rare event. February 29th only happens once every four years, but tomorrow's date only happens once. Ever. Same thing with the day after that. And the day after that one. And the day after that one (you get the idea). Eventually, you'll run out of all your days, whether it's the 29th of February or 6th of April or, even, the Eleventieth of March.
It's inevitable.
So, yes. I agree. Do something awesome today. Make this extra day count.
But do it tomorrow, too.
I hope you're making the most of today and the opportunity it provides you to put your customers first, better understand what your customers need, provide your customers a more seamless experience, embrace mobile for your business and your brand, market more effectively overall, and generally focus on execution to drive growth for your business.
And I hope you do it again tomorrow, too.
If you want learn even more about how your customers' changing behavior shapes e-commerce and marketing, be sure and register to receive a special report I've produced in conjunction with hotel marketing firm Vizergy, "Digital Hotel Marketing in a Multiscreen World." While it's targeted specifically at hotel and resort marketers, the lessons apply to just about any business. You can get your free copy of the report here.
You can also check out these slides and video from my recent webinar, "Digital Marketing Directions: Three Key Trends Driving Your Marketing Next Year":
And, if you're looking for still more insights and information to guide your marketing this year, check out some of the best of Thinks here: