Are You Still Making This Major Email Marketing Mistake?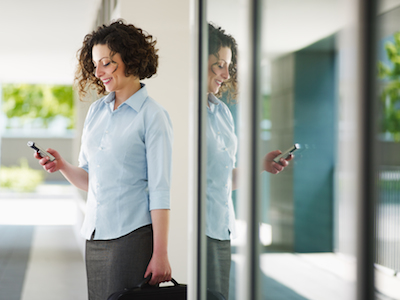 Interesting research highlighted by eMarketer this week, stating the email open rate on mobile impresses in the UK. Key quote:
"…the percentage share of email opens in the country across mobile, desktop and webmail platforms was heavily weighted in favor of mobile, with 62% of Return Path UK client emails opened that way."
While the numbers for the US weren't quite as strong — with "only" 48% of opens coming on mobile — they're still mighty impressive. Data I've looked at in the past puts those numbers a bit above 50% and other data suggests that 50% of email users only read email on mobile. But why quibble over a couple of percentage points? If your customers can't easily read your message on mobile, you're still making a major email marketing mistake. As eMarketer rightly notes, "…mobile should now be considered a central part of any email marketing strategy." [Emphasis mine.]
Need more proof? Well, for starters, consider millennials. According to Aweber's Generation Media Explorer, more than 40% of millennials use email to stay connected with their favorite stores. Those are better numbers than Facebook, Twitter, Instagram, and Snapchat — or any other channel.
Now, it's not all sunny news. Unfortunately, while opens on mobile are huge, and growing, click-through rates could be better. According to Marketing Charts, most clicks occur on PC's and tablets, well above mobile rates. I suspect that's related to the mobile email experience more than any specific limitation of the medium.
My advice? Develop a responsive email template for your brand or business. Test it against your existing template and see what it does for your results. And while you're at it, check out these past posts about email marketing for more tips on improving your business's email marketing results:
Email has long been many brands' "forgotten" social network, less shiny and sexy than the Pinterests, Facebooks, Instagrams, and whatever other marketing flavors of the month come down the pike. But it shouldn't be forgotten. Email remains a key component of a healthy, effective marketing plan. And ignoring mobile remains a major email marketing mistake. Not that you shouldn't also seek new opportunities when they make sense. But pay attention to making email work on mobile and enjoy sexy, shiny results too.
If you want to learn even more about how customers changing behavior shapes e-commerce and marketing, be sure an register to receive a special report I've produced in conjunction with hotel marketing firm Vizergy, "Digital Hotel Marketing in a Multiscreen World." While it's targeted specifically at hotel and resort marketers, the lessons apply to just about any business. You can get your free copy of the report here.
You can also check out these slides and video from my recent webinar, "Digital Marketing Directions: Three Key Trends Driving Your Marketing Next Year":
And, finally, you might want to take a look at some of our past coverage of the e-commerce, mobile commerce, and digital marketing overall, including: