Why "Big Data" Matters to Marketers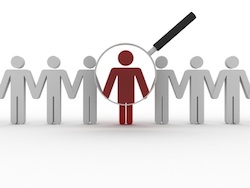 Many readers and clients have asked me lately about "Big Data," what it is, why it matters, that sort of thing. Happily, Raj De Datta breaks down the three areas where companies are using Big Data in a post at Search Engine Watch:
"The big win in big data are big data applications. They are distinct from big data analytics because they actively adapt websites based on big data insights. This nascent category has the applications that automatically act on the insights from specific big data analytics. These are not general-purpose applications – they ask specific questions of the data and act on those specific questions.

In our case, the question is why isn't a given web page capturing more demand for its content. This requires that we interpret the page, the demand it is capturing and web-wide demand for that sort of content.

It is the same question that SEO professionals ask of the pages they improve – with the exception that it is focused on the long tail where it is never efficient to have people, with their extraordinary judgment and creativity, spend their time.

With larger sites, there is no way to answer that question at scale for every page, every day without a big data application. And the big data application must be continuously learning from public data and customer experience to improve its actions."
The key point here is when Raj mentions "Big Data" applications as a "…nascent category." Much of the promise of Big Data remains in the future. Of course, as long-time readers know, I believe the future is already here, just not necessarily in the hands of everyone yet.
It's safe to assume, for instance, that companies like Google, Amazon, Walmart, Expedia, Trulia, and others are experimenting with Big Data to anticipate customer needs and aggressively adapt to changing consumer behavior. They have the tools and resources in-house, as well as the volume of data necessary to learn quickly.
So what's a smaller business supposed to do? How can marketers working anyplace other than "the big guys" benefit from "Big Data"?
Here are a couple of steps:
Big data means big changes for many marketers going forward. But tools and talent exist to help you close the gap with the big boys on the block. There's a maxim that states, "The best time to plant a tree is twenty years ago. The second best time is today." Big data is here, today. If you want to harvest the big returns it offers, it's best if you start planting some seeds.
---
Are you getting enough value out of your small business website? Want to make sure your business makes the most of the local, mobile, social web? thinks helps you understand how to grow your business via the web, every day. Get more than just news. Get understanding. Add thinks to your feed reader today.
And while you're at it, don't forget to follow Tim on Twitter.
Tim Peter & Associates helps companies from startups to the Fortune 500 use the web to reach more customers, more effectively every day. Take a look and see how we can help you.
Technorati Tags: marketing, marketing predictions, measurement, metrics, predictions, social strategy, solutions, strategy, success, tools