The Hidden Factor OTA's Use to Get Between You and Your Guests (Travel Tuesday)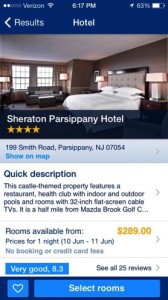 When I talk with hotel industry leaders, it seems we're continually discussing the same set of topics:
How can we compete effectively with new the distribution and lodging players available to guests?
How can we ensure marketing messages cut through the clutter and reach the right guests?
How can we attribute marketing correctly to allocate budget effectively and efficiently?
And, how can we do all this without driving costs increasingly higher every year?
While no single tactic, tip, or trick will answer all these questions, it's important to recognize what connects each of these critical areas for your hotel. It's not your marketing strategy. It's not technology. It's not even the quality of your service — though, undoubtedly, each of these plays a crucial role. But the one thing that can help you find the right answer to these key questions is how you apply your hotel's data to your marketing and operations.
As you consider the questions above, consider as well the questions you need to ask about your guests:
How are your most profitable guests finding, researching, and booking you?
Which marketing and distribution channels contribute to their booking decision?
How much revenue and profit do they provide from reservations vs. on-property spend?
And what opportunities exist to increase the former, the latter, or both?
Perhaps the most important question you can ask is how much you have invested in answering these questions. It's no secret that the major players including Priceline, Expedia, Google, TripAdvisor, and AirBnB have invested heavily in understanding guest needs and where their efforts pay off. Priceline's acquisition spree over the last few years — snapping up buuteeq, HotelNinjas, Pricematch, Rocketmiles, OpenTable, Kayak, and AS Digital, as well as its partnerships with Marriott on providing white-label booking engines for a number of languages — not only increase its bottom-line, but also help it gain an end-to-end view of guest behaviors and a robust database of potential customers to contact via low-cost marketing channels and to convert to future stays. In fact, Priceline's Darren Huston has openly stated,
"Much more importantly than a source of transactions, mobile is a chance to plumb the end-to-end user experience… Say you are looking for an accommodation on an iPad but then you book on a PC. But, then you show up at the hotel with your iPhone. All of that is plumbed to [a Booking.com] account… it is increasing our value to the customer [in ways] that would be very difficult for an independent hotel to do."
Expedia, Google, TripAdvisor and the rest have invested heavily in trying to solve similar problems, using their technological prowess to gather data at every possible step of the guest journey. That's the hidden factor OTA's and other intermediaries use. And it's one you need to use too.
The point here isn't that hotels need to become technology companies in the hospitality industry; you can buy the right tech from highly capable providers. But if you don't have the right data —if you're not working every day to understand your guests' changing needs, and behaviors — you're continually putting yourself at the mercy of high-cost marketing and distribution channels who do invest in answering these questions. Worse, you're giving the keys to your kingdom to the very competitors hotel marketers and distribution executives worry about most.
A 100-room hotel with 1.4 guests per room running between 55% and 60% occupancy gathers data from roughly 30,000 guests every year. Yes, you absolutely need to fill the top of the funnel to increase your potential pool of guests every year. But if you're not also investing in learning more about how to retain and reconnect with those tens of thousands of guests already walking through your door, you're likely to find that you end each year with the same questions you started with, plus one more: "Why are we still not getting ahead?"