The Hotel Mobile App Environment: HotelNewsNow Talks with Tim Peter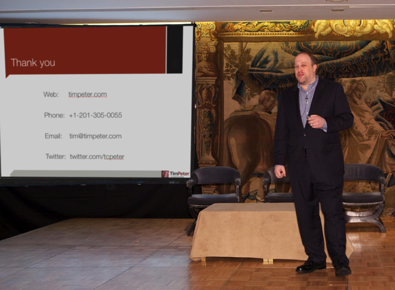 Hotel News Now looks at the current state of mobile apps and discovers that hotel brand apps, by and large, are on par with OTAs. However, it's not all good news:
"Tim Peter, consultant and founder of Tim Peter & Associates, said lower demand numbers for hotel brand apps can be partially attributed to the myriad ways guests can book a branded hotel room.

'One key point worth mentioning is that many brands and hotels are seeing significant upticks in their voice reservations as a result of mobile traffic,' he said. 'Guests are, after all, holding a phone in their hands. … The problem arises when guests get more accustomed to booking on mobile and, as OTAs improve the mobile booking experience, hoteliers may once again find themselves trailing OTAs for reservations.' "
The primary area where OTA's have an advantage with mobile is their commitment to the platform. OTA's depend on the web for their overall traffic and revenues. As guests migrate to mobile in large numbers, OTA's have invested heavily in providing outstanding mobile experiences to offset the loss of "traditional," desktop traffic. Their very business model requires continual, strategic investment in a way that hoteliers, who aren't as reliant on online for their overall business, typically don't make. Expedia's Adam Anderson noted something similar in the Hotel News Now article:
"…the slight OTA outperformance can be explained by the fact that OTAs are focused on technology while hotel brands are focused on serving the guest.

"Speaking for Expedia, we are a technology company. Brands are not," Anderson said via email. "We spent more than $500 million on technology in 2013, and a large portion of that is dedicated to innovating on mobile.""
Currently, revenues lag traffic for most OTA's, with numbers in the high single digits to low double digits, despite traffic now approaching 30-50% for many OTA's.
I'm seeing similar traffic numbers for brands, with independent hotels somewhat lower. For instance, Starwood reported that mobile represents 40+ percent of its traffic in its most recent earnings call, as well as in the Hotel News Now article, and it's very rare to find a hotel getting less than 10%-15% of its traffic from mobile now. So, it's not as though hotels aren't seeing plenty of mobile traffic.
This behavior — along with the uptick in voice reservations — may suggest to hotels that "everything's fine" with their mobile experience. I'd still recommend hotel marketers and brands look closely at integrating those experiences more effectively or risk losing business.
You can check out the whole article here.
And if you're interested in learning more about digital marketing and e-commerce strategy on the social, local, mobile web, register to receive a special report I've produced in conjunction with hotel marketing firm Vizergy, "Digital Hotel Marketing in a Multiscreen World." While it's targeted specifically at hotel and resort marketers, the lessons apply to just about any business. You can get your free copy of the report here.
You might also like these slides that list three key digital marketing trends shaping your customers' behavior right now:
And, finally, you might want to check out some of our past coverage of the social, local, mobile web and what it means for your business, including: