The Little-Known Factor That Will Kill Your Hotel Marketing (Travel Tuesday)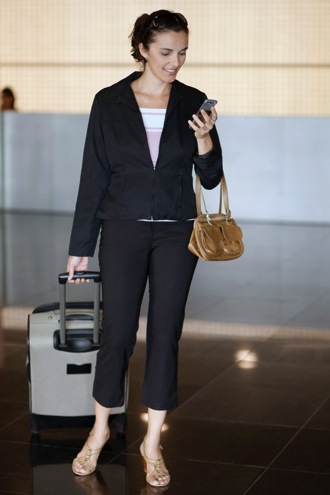 Want to know what's going to kill your hotel marketing in the future? Even better, want to know what's going to kill your hotel marketing today? Believe it or not, it's the same thing. It's ignoring the reality of today's traveler. In all likelihood, your customer isn't who you think it is.
First up, let's look at research from MMGY Global (highlighted by Tnooz), showing that millennials will spend more on trips this year than Gen X, up almost 20% from last year:
"Roughly one out of four millennials are planning more overnight trips for leisure in 2014 compared with the previous year. But because 14% are planning fewer trips, the net positive difference is 10%… It works out to an average of $887 gain on a previous-year base of $4,499 — for a total of $5,386."
It's worth pointing out that millennials also outstrip Boomers in terms of sheer numbers (the total number of Boomers born was greater, but as the cohort has aged, sadly some are no longer with us). Millennials now represent the single biggest demographic and are either number 1 or a close number 2 in terms of overall travel spend (depending on whose numbers you use).
Secondly, according to Skift, "…nearly a third" of millennial travelers "…used their smartphones for travel-related purposes in March of this year." Which would be great, if only more travel companies focused attention on their mobile offering. But, as Hotel Marketing notes in their coverage of a recent Boston Consulting Group/Facebook report:
"…although it was one of the first industries to be disrupted by digital commerce, travel and tourism has been slow to embrace the opportunities offered by mobile technology."
The Hotel Marketing article suggests this prescriptive:
"…the biggest opportunity for travel companies is to cement relationships with customers — especially a company's best, high-value customers — by offering them truly personalized service and experience. Mobile apps generate information related to usage, searching, time of use, location of use, spending, preferences, friends and followers, and countless other kinds of data. The more a travel company engages customers through mobile devices, the more information it can synthesize to personalize messages and the in-app customer experience. This information can also be used to segment the company's best customers on the basis of frequency of use and expenditure, among other criteria, including their current location, time of day, and status"
I've said for a while that if you own the data, you own the customer, which aligns closely with the BCG report. Who is doing a good job there? Not surprisingly, intermediaries generally, and 3/5ths of the AGFAM group specifically. Here's what BCG has to say:
"The top three [in mobile apps] — Facebook, Google, and Apple — currently account for half of total app usage."
Again, this isn't tomorrow's customer. This is happening, right now. Think about it. Who's spending the most on travel? Millennials. Who's using mobile the most to shop and buy travel? Millennials. Who's going to be your customer both today and for the next couple of decades? Millennials. Which makes this the real question: Who's helping millennials shop and buy travel using mobile? And why isn't it you?
If you're interested in learning even more about the future of e-commerce and marketing via the social, local, mobile web? Register to receive a special report I've produced in conjunction with hotel marketing firm Vizergy, "Digital Hotel Marketing in a Multiscreen World." While it's targeted specifically at hotel and resort marketers, the lessons apply to just about any business. You can get your free copy of the report here.
And, if you're curious about other trends shaping travel marketing, take a look at my recent presentation, called, aptly enough, "Digital Marketing Directions – Exploit the Trends that Shape Travel Marketing":
Finally, you might also enjoy some of our past coverage of the social, local, mobile web and what it means for your business, including: