Top 5 Social Media Trends for 2014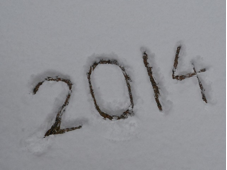 Every year, social media marketing becomes a more important component of online strategies. The biggest social networks are still the best and fastest ways for any business to spread marketing messages. But of course, as with every online strategy and the tech world as a whole, the rules keep changing.
What will 2014 bring to the social media table? Here are five trends for marketers to watch as we enter a new year of brand building and share-focused campaigns.
Companies Will Embrace User-Generated Content
By now, every marketer understands that the biggest key to successful social media campaigns is emphasizing the social aspect—the part that encourages participation and sharing. In 2014, more businesses will get on board with the idea of user-generated content.
This is already a popular strategy on a small scale. It's been demonstrated that social media posts that ask a question receive better responses, more traction, and higher engagement. Now, many companies will take it a step further by inviting users to submit content related to their business—photos, videos, even personal stories or testimonials.
Inviting user-generated content not only increases engagement, but also lets companies measure ROI, a constant challenge for social media marketers.
Social Media Marketers Will Need to Diversify
In less than a decade, social media networks have exploded from just a few main players to a multitude of sites. While Facebook and Twitter still reign supreme, there are plenty of other networks producing results for businesses: Google+, LinkedIn, YouTube, Pinterest, Tumbler, Vine, and Instagram, to name a few.
Next year, more companies will experiment with multiple networks. It's important to find the social media networks that work best for your type of business, but maintaining more than one will increase your cross-channel exposure and let you introduce different types of content into the mix.
Google+ Will Become a Must
Speaking of diversity, many social media marketers will discover that Google+ simply can't be ignored any longer. The search engine giant's social network is steadily invading more channels. For example, the Google-owned YouTube recently launched a comment section redesign that requires either a YouTube channel or a Google+ account in order to leave a comment.
More importantly, Google's most recent statistics reflect more than 300 million active monthly users on the Google+ network. It's a more visual platform than either Facebook or Twitter, and comes with greater opportunities for businesses to improve their SEO through an active Google+ account.
Businesses Will Get Better at Monetizing Social
Every business wants to turn a profit. In fact, an initial stumbling block for entering the arena of social media was the big question, "But how will it make money?" Since the answer seemed to be "it won't," a lot of companies avoided making social media a major part of their online marketing strategy.
Facebook and Twitter both failed to generate a profit in the beginning. However, Facebook has been consistently beating revenue expectations quarter after quarter, and Twitter isn't far behind with the recent announcement that it's filed the paperwork for an IPO. In 2014, expect more opportunities for revenue streams to begin surfacing among social platforms.
Marketers Will Spend More on Social Media
A survey from Decipher, conducted on behalf of the Word of Mouth Marketing Association (WOMMA) and the American Marketing Association (AMA), found that seven out of 10 marketers expect to increase social media spending in 2014.
That's 70 percent of businesses putting more into social, compared to the 53 percent who will invest more in email marketing and the mere 16 percent who will increase print marketing spending.
Another report deals with the overall spending increase for this channel. ZenithOptimedia released a combined report and forecast that estimated social media advertising spending of $4.6 billion for 2013—up more than a billion from 2012's $3.4 billion. And by 2015, the forecast estimates that social spending will reach around $8 billion.
Where do you see your company on the social media landscape for 2014? Let us know in the comments!
Interested in learning more about the future of marketing in a multiscreen world? Register to receive a special report Tim produced in conjunction with hotel marketing firm Vizergy, "Digital Hotel Marketing in a Multiscreen World." While it's targeted specifically at hotel and resort marketers, the lessons apply to just about any business. You can get your free copy of the report here.
And, if all that's not enough, you might also enjoy some of our past coverage of the trends shaping the social, local, mobile web and what they mean for your business, including:
About the Author:
Megan Totka is the Chief Editor for
ChamberofCommerce.com
. She specializes on the topic of small business tips and resources. ChamberofCommerce.com helps small businesses grow their business on the web and facilitates connectivity between local businesses and more than 7,000 Chambers of Commerce worldwide.
Image credit: Image courtesy of falco.