What recent mobile trends can teach you about your business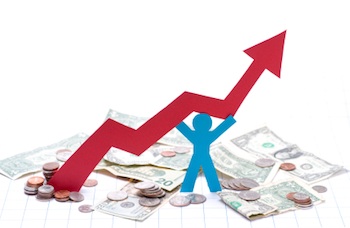 Saw an interesting link today from the brilliant Umair Haque (@umairh) on Twitter about people using the wrong data to "measure" success. Here's the original article:
"The second current piece of research that filters into this discussion comes from analyst firm Ovum's new report on mobile apps. It predicts that Android will overtake iPhone this year for the total number of app downloads – 8.1bn to 6bn – with the gap widening to 21.8bn and 11.6bn by 2016.

These are big, meaty figures that are likely to fuel many more "Android overtaking iPhone" headlines in the days ahead. Yet downloads only tell part of the story again: Ovum thinks that in 2016, iPhone will generate $2.86bn of paid app revenues compared to Android's $1.5bn.

Or, if we're doing the average-per-app thing: $0.25 per app on iPhone versus $0.07 per app on Android. A slightly nebulous calculation, since this is dividing paid app revenues by the number of total paid and free app downloads: and does not include sales of in-app purchases or advertising income." [Emphasis mine]
While the article seems to be talking about downloads of mobile apps here, really, it's not. Nope. It's talking about measuring business generally and whether we're looking at our data the right way.
The first of my 7 keys to successful web metrics is:
"Web metrics are tied to business results"
Actually, all metrics are, web or otherwise. Which is kind of the point. Later in the list, I note another key, "Actionable metrics are meaningful." And, while that might sound redundant, the point is you want those business results to be the ones you care about most. Who cares if you can pull a lever if:
It doesn't move the needle appreciably, and/or
It's not a needle anyone much cares about?
The key thing for you is to ensure you're tracking the metrics that matter to your business. For instance, on the mobile front, ignore the trends (for the moment). Are your customers using Android? Well, first focus on building a mobile-friendly site, then look at whether an Android app makes sense. If you're seeing loads of iPhone/iPad traffic, do the same thing, substituting iOS for Android, of course. Sure, it's a good idea to understand the broader trends (if you're seeing loads of traffic from HP's recently-canceled TouchPad or the Blackberry Playbook, for instance, don't count on that continuing). But what matters is your data, your metrics, and your customers. You can count on that.
---
Are you getting enough value out of your small business website? Want to make sure your business makes the most of thelocal, mobile, social web? thinks helps you understand how to grow your business via the web, every day. Get more than just news. Get understanding. Add thinks to your feed reader today.
And while you're at it, don't forget to follow Tim on Twitter.
Tim Peter & Associates helps companies from startups to the Fortune 500 use the web to reach more customers, more effectively every day. Take a look and see how we can help you.
Technorati Tags: analytics, android, E-commerce, e-commerce, E-commerce strategy, ecommerce, Google Analytics, how to measure anything, internet business, internet marketing, ipad, iphone, marketing, marketing best practices, measurement, metrics, objectives, online marketing