What's the Point of Online Marketing?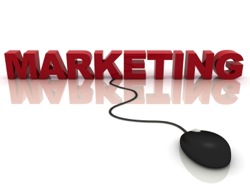 I love owning my own business. I love working with people to help them create opportunities and grow. And, as part of that, I love teaching people new things. So, I'm thrilled that I'm working with Rutgers University's Center for Management Development (CMD) on their Mini-MBA programs (the next one, about Search Marketing and Analytics featuring Mike Moran, Rob Petersen and me runs in September).
As part of my work for Rutgers, I'm also blogging about online marketing, search, social media and analytics. And my first post for the CMD blog asks "What's the point of online marketing?"
Here's a quick excerpt:
"Have you ever thought about the reasons why businesses — or individuals, for that matter — work to market themselves? It's such a basic question that it's often overlooked. All marketing exists to achieve specific goals. But something more fundamental drives those goals." [Read more]
Check out the post as well as the Mini-MBA programs. I'd love to hear what you think either here or on the CMD blog.
---
Are you getting enough value out of your small business website? Want to make sure your business makes the most of the local, mobile, social web? thinks helps you understand how to grow your business via the web, every day. Get more than just news. Get understanding. Add thinks to your feed reader today.
And while you're at it, don't forget to follow Tim on Twitter.
Tim Peter & Associates helps companies from startups to the Fortune 500 use the web to reach more customers, more effectively every day. Take a look and see how we can help you.
Technorati Tags: brand building, branding, integrated marketing, internet marketing, marketing, marketing best practices, online brand building, online marketing