Why Doesn't Social Shopping Work?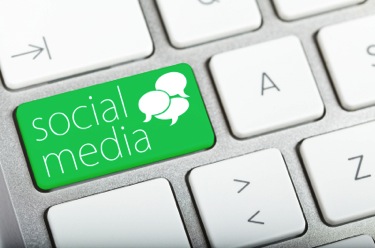 eMarketer has some fantastic new research out that shows Millennials use different social networks throughout their purchase path to post comments and buy assorted types of product. It's a crucial fact to understanding your customers. More importantly, that fact underscores why social shopping "doesn't work." (Don't worry, I'll come back to why that's in quotes in a moment).
First, if you ask most people what the world's largest social network is, they'll undoubtedly say, "Facebook."
They'll also be wrong.
Facebook is not the world's largest social network. Not even close. Neither is Instagram or Google+, YouTube, Twitter, or Tumblr. None of them.
Ok, you ask, so what is the world's largest social network? Simple: the Internet is the world's largest social network. All the tools most people call "social networks" are in reality social platforms.
And the reason Millennials use different social platforms to talk with friends, post, and buy is because their social network—their friends and family and fans and followers—is spread across a wide variety of those platforms.
Millennials rely on different tools to bring different people into the conversation based on what their needs are for a given purchase. As I've said many, many times, they don't go online; they are online. Constantly. They use the tools that help them accomplish their goal at any particular time. For instance, they might choose Tumblr and Snapchat to check with friends, then choose Facebook when, strange as it may seem, they want mom and dad's advice. A similar dynamic typically applies to Boomers and Gen X,
Which brings me to "why social shopping doesn't work."
The thing is, it does work. Customers depend on ratings, reviews and the advice of friends and family all through the purchase path. The challenge is seeing your efforts across these services deliver results.
Most businesses are really bad at tracking customer interactions across the array of devices and platforms and media consumers experience all day long. (From a privacy perspective, that may be more feature than bug).
But if you can't draw a clear picture of when your customer uses Wanelo to highlight an adorbs new skirt, Snapchat to show her friends what it looks like in the fitting room, and Facebook to check and make sure her mom thinks it's OK to wear to her cousin's wedding, the most common explanation is "it doesn't work."
But, just like believing that Facebook is the largest social network, it's an incorrect explanation.
Increasingly, the companies achieving the greatest success selling through social are those who most effectively understand how their customers use social throughout the shopping process, then adjust their strategy and tactics to ensure they help customers every step of the way.
It doesn't matter if you're talking to Millennials, Boomers, Gen X, businesses, or all of the above. If you can't tell what your customers do, what difference does it make who they are?
Interested in learning more about the future of e-commerce and marketing via the social, local, mobile web? Register to receive a special report I've produced in conjunction with hotel marketing firm Vizergy, "Digital Hotel Marketing in a Multiscreen World." While it's targeted specifically at hotel and resort marketers, the lessons apply to just about any business. You can get your free copy of the report here.
You might also enjoy some of our past coverage of the social, local, mobile web and what it means for your business, including: