Holy Crap! Mobile's Even Bigger Than You Thought (Travel Tuesday)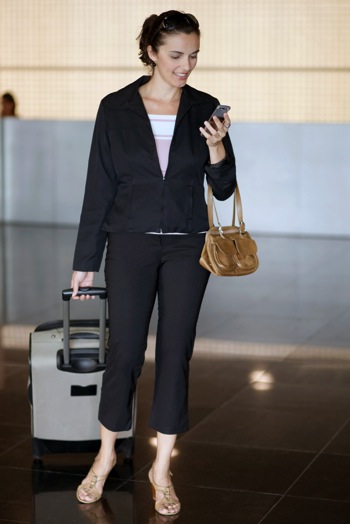 Jeez, did you see this? eMarketer highlights am unbelievable PhoCusWright study, saying,
"While US mobile travel bookings sat at $6.15 billion in 2012, PhoCusWright forecast this would rise to $39.50 billion by 2015." [Emphasis mine.]
If you're not doing the math at home, that's an 86% increase per year, every year, for three straight years.
Seem unlikely?
Well… maybe not.
Mobile Commerce Daily today had a piece that claims:
"Starwood Hotels & Resorts has seen a surge in mobile this past quarter with mobile bookings growing five times faster than Web bookings did ten years ago." [Emphasis very much mine. If I could emphasize it more, I would.]
By the way, Starwood touted that number during its quarterly earnings call. So, yeah, I think we can take that as pretty legitimate.
Anyone who remembers the original dot-com boom as I do will tell you "five times faster than Web [growth] ten years ago," is a big, honkin' number. Real big.
Now, are these growth numbers driven in part from a small base? Of course they are. Is 86% growth a year sustainable for a long period? Nuh-uh.
But, even if these numbers taper off to a growth rate comparable with early e-commerce of "only" 25-30%%, you're still looking at a doubling in revenues every 2-3 years. And that doesn't include bookings through voice or other channels driven by the 42% of visits to its websites Starwood now receives from mobile customers. (Very likely, as difficulty in booking on mobile remains among guests' top complaints in the PhoCusWright study mentioned earlier and a key brake on the growth of mobile commerce.)
Starwood CEO Frits van Paaschen stated during the earnings call,
""This is changing the way consumers interact with brands and what they expect from the companies behind those brands… The challenge is to keep pace with these changes, as today's novelties become tomorrow's table stakes. Put simply, we see connectivity, especially through mobile, as the great opportunity for dialogue with travels." [Yes, again, emphasis mine]
This sounds a lot like the advice I gave a few weeks ago when looking at why it's time to take mobile seriously:
Ensure your website meets mobile guests' needs. Prioritize content that matters to your guests in a mobile context. When you view your site on a mobile phone, can you find the phone number? The address? A link to directions or a map? If they're going to call anyway, make it easy for them to do so.
Improve your voice conversion rate. The more calls you turn into sales, the more profitable a channel voice becomes. Also, look to upselling to increase your revenue per call and improve overall profitability.
Explore improved mobile booking solutions. Or pressure your existing vendor to improve its mobile capabilities. Guests won't book if it's hard to do so. Focus on making it easy.
Finally, develop your hotel's overall mobile strategy. Think about how and where your guests use their mobile devices and seek to answer the questions important in those contexts. Real hospitality means helping your guests every step of the way, especially when they're on the go.
This is no longer a "coming trend." It's, as Mr. van Paaschen put it, "table stakes." You want to play the game? It's time to ante up.
Interested in more trends shaping travel e-commerce and Internet marketing in 2014? Check out my 2014 Digital Marketing Directions Presentation (featured below), and don't forget to apply the 4 New Year's Resolutions for Hotel Marketers I talked about a few weeks back.
If you're interested in learning even more about the future of e-commerce and marketing via the social, local, mobile web, register to receive a special report I've produced in conjunction with hotel marketing firm Vizergy, "Digital Hotel Marketing in a Multiscreen World." While it's targeted specifically at hotel and resort marketers, the lessons apply to just about any business. You can get your free copy of the report here.
You might also enjoy some of our past coverage of the social, local, mobile web and what it means for your business, including: