Why you must set goals for your business blog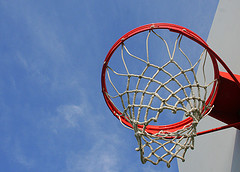 Marketing your small business takes work. Too many messages struggle to cut through the clutter your customers confront every day. Maintaining a blog on your business' web site is a great way to ensure your customers can find you and to ensure you can find customers.
Last time, we took a look the first part of a BLOG strategy: how to set up a blog for your business. In case you don't remember the BLOG strategy outline, it looks like this:
List your goals
Today, we'll look at Listing Your Goals.
Why are goals important? Aren't you just going to start writing and suddenly have huge numbers of people following your every word? Um… no. Not likely, anyway. And certainly not if you don't plan to have that happen. As the adage goes, "If you aim at nothing, you'll hit it every time." Better to hit something you meant to, no?
So, how do you know where to aim?
As with any goal-setting exercise, we're big fans of defining SMART goals. There are many places to read about SMART goals on the web, but as a quick refresher, just remember that making your goals SMART means your goals are:
Specific
Measurable
Attainable (though, personally, I prefer to say Actionable)
Realistic
Timely
Why Actionable instead of Attainable? One, I've always thought that Attainable and Realistic are redundant and Two, your goals should focus on what you're going to do, what actions you're going to take. So, why not have that as part of the goal definition?
To that point, good goals focus on what you do, not what happens outside your control. For instance, you're better off saying:
I will keep customers up to date about our business events by writing an events post every week
than:
I will make sure my customers read my weekly events post
The first is well inside your control. The second, not so much. Put the focus on your performance, not the outcome. Goals provide you a direction, not a destination.
What kind of goals should you set? Here are some examples:
I will keep customers informed by writing at least one post a week
I will ensure my posts use appropriate keywords in titles and message to help grow our search engine traffic (Note: More on this when we look at Originating Content)
I will read and respond to any new comments on the blog daily
I will engage with my customers weekly through visiting and commenting on blogs related to my topic
I will focus each post on solving a customers' problems or questions (or, alternately, if you're looking to humanize your business a bit more) I will focus one post per week on activities outside the scope of our business, on things I'm passionate about
The point isn't necessarily to become a blogging superstar, like Seth Godin. In fact, he recently said, "what matters is…thinking about what you're going to say…to force yourself to describe in three paragraphs why you did something."
And that's really the biggest key. Your goals ultimately should describe how you will improve as a communicator, a messenger for your business, a resource your customers look to. As Terri Lonier of WorkingSolo.com says, "…goals are the substance that gives flight to our ideas." Are you ready for takeoff?
Enjoy this post? Then read the whole small business blogging series here.
---
Are you getting enough value out of your small business website? Want to make sure you're ready for the mobile, social, local web? Subscribe to thinks today and get more than just news. Get understanding.
Technorati Tags:
blogging, blogs
goals, goal setting, achievement, objectives, business