Will E-commerce Kill Retail? (Updated 8/8/2016)
Looking to drive results for your business? Click here to learn more.
---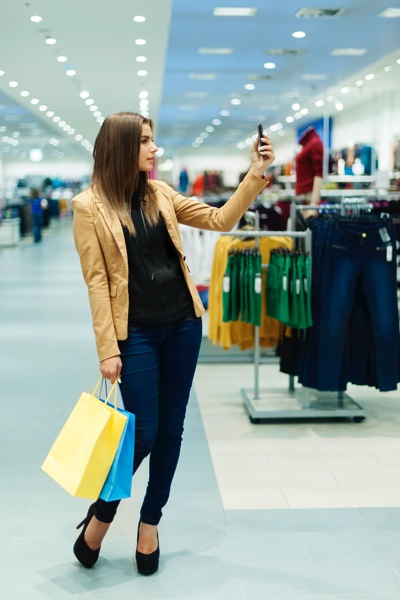 eMarketer released research a couple years back that asked how much longer will traditional stores remain shoppers' favorite, with the underlying premise being that traditional retail is doomed. But is that really true? Will e-commerce kill retail?
Well, with all due respect to my friends at eMarketer, this is a silly question. How long will traditional stores remain shoppers' favorite channel?
Forever. At least for most purchases. And at least if you do it right.
First, let's dig into the research. Here's the good news:
"Among digital shoppers worldwide, 72% said the traditional store experience was important when making a purchase—the highest percentage out of locations and channels studied. The internet landed second, at 67%."
Customers actually prefer the in-store experience over any other channel when making a purchase. Digital often represents the first exposure to your brand, with MIT data showing 80% of in-store shoppers visit online prior to coming into your store. But they still come into your store.
Even more good news for most retail outlets:
"Despite mobile's rise and rumors of showrooming, smartphone websites and apps trailed behind in-store tech and even email as important channels for purchases."
Of course, every silver lining has a cloud, right? Here's the not-so-good:
"Capgemini noted that physical shops faced a grimmer future: Digital shoppers worldwide planned to order directly from brand manufacturers more in the coming years (65%), up ordering via a manufacturer's app (53%) or third-party app (50%), spend more money on the internet than in a brick-and-mortar (51%) and turn to stores for showrooming rather than purchases (48%)."
Well, sure. When customers have experiences like those outlined in this podcast episode, "When It's All E-commerce Goes Wrong", of course customers would rather shop online.
But… it doesn't have to be this way. I've said many times that all marketing is social. And that's because all people are social. For many, many people, it's a lot more fun to get out and mill about at the mall (or whatever its future equivalent may be), than it is to sit at home. And it always will be.
Or it will be, as long as you get out of your customer's way. As Luxury Daily reported from Forrester's CXNYC 2016 conference:
"'I think it is all about being clean and simple,' said Jennifer Smith, director of platform strategy, development and LoyaltyEdge at American Express. 'Do not get in the customer's way.'

'Just move out of their way, make it very easy for them to come to your site to interact with your brand to do what they want to do,' she said. 'We find that by getting out of their way, it takes a lot of the hassle and takes the people who are leaving your Web site out of the picture and gets the loyal customers to continue to engage.'"
Happily, many retailers seem more optimistic than not. Additional research conducted by CBRE in March, 2016 and reported by eMarketer shows that many retailers plan to open new stores this year. Money quote:
"While about one-fifth of those surveyed say they plan to open just one to five stores, another 17% say they plan to open 40 or more stores. In total, 55% say they will open at least 11 new stores this year, which indicates that substantial growth is on the mind of a majority of retailers worldwide."
I do digital for a living, love it, and breathe it. That doesn't change the fact that human beings are social creatures. Digital, mobile, online — whatever you want to call it — is incredibly convenient. It makes it easy to shop and buy the things you want, when you want, where you want, and how you want. I recently needed to get some replacement water filters for my refrigerator. Ordering online offered a fantastic way to accomplish that goal as a.) I didn't need the product today, and b.) I don't particularly enjoy shopping for refrigerator filters.
Of course, e-commerce and digital provides customers a convenient way to shop when and where they want for all sorts of products and services, including much more highly considered and personal purchases than water filters. It's not e-commerce or traditional retail. It's e-commerce and retail, working together that provides the greatest benefits to both you and your customers.
What will change, though, is what it means to be a "traditional" retailer. Take a look at what Birchbox is doing with its new storefront, Amazon's new storefront in Manhattan, or Apple's exceedingly successful retail strategy. Each takes a different approach to solving customers' retail needs. And, yes, it's not guaranteed that all three will succeed in the long run (though Apple sure seems to have a bright road ahead).
Marketing in a mobile, social, digital era differs from the past in that your customers can easily find a preferable alternative — especially if you don't offer them an attractive option today. But that's a choice you make, every day. Make the right one, and your customers will continue to choose you for a long time to come.
If you're interested in learning even more about how customers changing behavior shapes e-commerce and marketing, register to receive a special report I've produced in conjunction with hotel marketing firm Vizergy, "Digital Hotel Marketing in a Multiscreen World." While it's targeted specifically at hotel and resort marketers, the lessons apply to just about any business. You can get your free copy of the report here.
Plus, don't miss these slides and video from my recent webinar, "Digital Marketing Directions: Three Key Trends Driving Your Marketing Next Year":
Finally, you might also want to check out some of our past coverage of the mobile, local, social web and how to make it work for your business, including: