20 Terrific E-commerce Insights for a Long Winter's Nap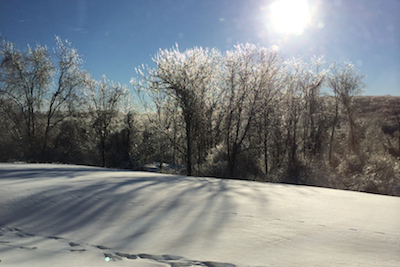 In honor of President's Day here in the States, the blogging team has the day off. I sure hope they're someplace toasty warm. To hold you over until our next post—which we'll have ready tomorrow, by the way—feel free to check out this round-up of some of the best content we've featured here on Thinks in the past few months. These 20 terrific e-commerce insights will help carry you through today's long winter's nap. Enjoy!
Top Thinks Posts
First up, we've got 9 great e-commerce, digital, and mobile marketing posts from our daily Thinks blog posts.
Top Thinks Out Loud Podcast Episodes
If your tastes run more towards podcasts, you might prefer these 5 fantastic episodes from Thinks Out Loud, our weekly digital marketing and e-commerce podcast:
Top Travel Tuesday Posts
And for all our travel industry friends, here are a handful of top Travel Tuesday posts to get you through the day. Enjoy!
Here's to a productive, successful week, Big Thinkers! Check back tomorrow for more e-commerce and digital marketing goodness from Thinks.
If you want to learn even more about how customers changing behavior shapes e-commerce and marketing, be sure an register to receive a special report I've produced in conjunction with hotel marketing firm Vizergy, "Digital Hotel Marketing in a Multiscreen World." While it's targeted specifically at hotel and resort marketers, the lessons apply to just about any business. You can get your free copy of the report here.
You can also check out these slides and video from my recent webinar, "Digital Marketing Directions: Three Key Trends Driving Your Marketing Next Year":
And, finally, you might want to take a look at some of our past coverage of the e-commerce, mobile commerce, and digital marketing overall, including: