2016's Top Trends: Make Room For Mobile Video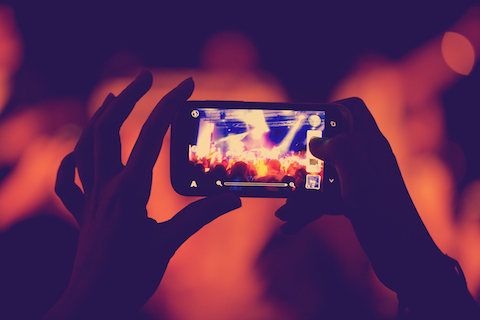 When recapping three trends to watch in 2016 for a podcast episode the other day, I'd mentioned the growing importance of video—particularly on mobile—for helping meet your customers' needs (ignoring the fact that in many ways video's already arrived). Several listeners and long-time blog readers emailed and asked, "Why? What makes you think that video's time has arrived?" Well, here are a few data points to highlight exactly how big video's gotten lately—and where it's going next year.
First, as you all know, plenty of data exists (this batch from eMarketer) that shows adults spend about half their digital media time on smartphones. Money quote:
"18-34-year-olds spent 69% of their digital media time in March with smartphones (61%) and tablets (8%)."
While you might think (correctly) that Millennials drive the biggest chunk of online video use, the same data shows that among "…the 35-54 group… wasn't far behind," with some 50% using smartphones and another 13% using tablets.
Additional eMarketer data suggests that consumers spend over an hour per day with video on digital devices and that smartphone video use has cut into TV time. Again, the key quote:
"…smartphone video viewers worldwide were most likely to watch via such devices between 8pm and 11pm. As such, and despite smartphones' on-the-go factor, viewing was most likely to take place at home, with 90% of respondents reporting watching smartphone video at home, vs. 49% who watched it away from home."
Even more notably, that use is growing. As Marketing Charts notes,
"Daily time spent watching online video across 40 key markets will grow by 23.3% this year and by another 19.8% next year, with mobile video consumption growing at roughly 5 times the rate of non-mobile devices, according to a ZenithOptimedia forecast."
Even more importantly,
"…the forecast calls for mobile to account for a majority 52.7% of online video consumption next year, up from 40.1% last year."
Another way to really see what's happening with a given trend is to watch how the major Internet players respond. To pick just one example, Facebook recently rolled out new 10-second video ads and is piloting immersive, 360-degree VR videos in customer newsfeeds. Not surprising given that the social giant receives some 4 billion video views daily. Do you think they know what's going on with video? Yeah. Me too.
When you add in the fact that, really, mobile is so much bigger than you think and the growth we're seeing in mobile use overall, it's becoming increasingly clear that this isn't a short-term fad, but the beginnings of a much longer-term shift in customer behavior towards video overall and mobile video in particular. You might want to check out this year's Mary Meeker Internet Trends Report (which we broke down here) or thes 8 charts on Skift for more insights into the intertwined growth of mobile, video, and Millennials.
Bottom line: Mobile video is the real deal and a trend we'll be focused on much more heavily as we head into 2016. So the question now is, are you ready?
If you want learn even more about how your customers' changing behavior shapes e-commerce and marketing, be sure and register to receive a special report I've produced in conjunction with hotel marketing firm Vizergy, "Digital Hotel Marketing in a Multiscreen World." While it's targeted specifically at hotel and resort marketers, the lessons apply to just about any business. You can get your free copy of the report here.
You can also check out these slides and video from my recent webinar, "Digital Marketing Directions: Three Key Trends Driving Your Marketing Next Year":
And, finally, you might want to take a look at some of our past coverage of the e-commerce, mobile commerce, and digital marketing overall, including: