4 Tips to Build Your 2015 E-commerce and Distribution Plans (Travel Tuesday)
Want to drive more direct bookings to your hotel? Click here to learn more
---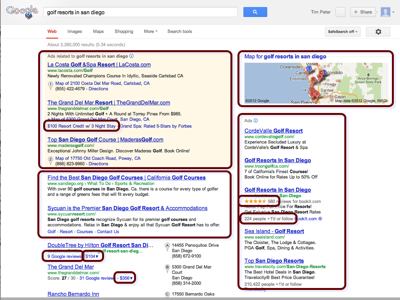 Like many hotel marketers, I suspect you're right in the thick of 2015 planning, figuring out where to allocate your precious few dollars and hours to increase revenues, room nights, and, most importantly, profits in the coming year. To help with that process, here are 4 tips to build your 2015 e-commerce and distribution plans, taking from my columns for HotelNewsNow this past year.
First, it's critical that you balance direct and indirect business. OTA's aren't going away, and they can play a truly important role in your e-commerce and distribution. For instance:
"Take a new look at each of your channel partners with a clear eye and ask these questions:

Can this OTA reach a guest you can't? While the answer to this question is often yes, don't assume OTAs always reach new business. Look for channels that deliver first-time bookers and look for opportunities to convert these to loyal guests.
Are the guests they reach the guests you want? One GM I know once told me about his "cooler index." He could accurately predict which booking channel his guests used by the number of beer coolers they dragged through the lobby at check-in; the more coolers, the lower rated the business—and the greater the effort needed to convert them into longer-term, higher-value customers.
How much are you willing to pay to reach those guests? In other words, can the OTA reach those guests at a reasonable cost? Analyze your business to ensure an appropriate return on your cost of acquisition, whether paid as commission or as net rate margin."
However, just because you will derive some business from OTA's, you certainly want to look at ways to minimize intermediary costs. One way to do that is:
"Learn to say "no." While you want to give yourself plenty of options, that doesn't mean you have to be on every shelf. You don't need to sign every agreement offered you or provide inventory to every last "partner" out there. True partners support one another. Choose those channels that work with you and for you to deliver guests you can't reach on your own, and ignore those that simply compete with you for the same guests. Remember, without your inventory, the myriad marketing and booking channels have nothing to sell. Use that to your advantage, particularly during this period of relative growth."
Mobile also plays a key role in acquiring guests. Which is why it's time to take mobile seriously. As I noted at the time,
"Last year, roughly 90% of all guests researched their travel options online at some point, and half of those conducted some of their research on a mobile device, according to two separate Google studies. According to Pew Internet Research, more than 60% of cellphone owners go online using their phones and almost 21% of adult mobile owners use their phones as their primary way of accessing the Internet. Hoteliers I'm working with have seen mobile traffic increase between 75% and 100% over the last year to approximately 10% to 20% of all web traffic. Overall mobile Internet use grew by almost 75% in the last year and looks to do the same in 2014.

So where are the bookings?

They're hidden in other channels. Because, most of the time, your guests can't actually book on mobile. At least not in the real world.

Mobile isn't a device; it's a situation. A potential guest sitting on her sofa and checking rates while watching "The Voice" isn't mobile (not that she's not important, too). But she can just as easily grab her laptop or tablet and make a booking without too much trouble."
Finally, it's critical that you make strong use of your hotel data to drive growth. Your data provides a strategic competitive advantage relative to the OTA's and shouldn't be taken for granted. To that end:
"One best practice that has emerged from digital marketing is the use of a "test and learn" approach, where savvy marketers analyze the data from each new initiative to figure out what's working, then continue to "fish where the fishing's good," building on successes and learning from less successful efforts. Apply a similar approach to building your measurements, and increase investments on those efforts demonstrating positive results."
Obviously, there's more to building your overall 2015 e-commerce and distribution plan than just these four tips offer. But, if you think about how to balance OTA business, reduce the cost of acquisition from those OTA's, adapt to the shifting mobile customer, and leverage your data effectively, you're going to be in great shape for the year ahead.
And don't forget, there's always more great content where this list came from. For instance, you might want to check out last month's list, which featured "6 Crucial Hotel Marketing Posts for August." And in case you missed it, FitSmall Business interviewed a group of hospitality experts about how to market a hotel. I was thrilled to be asked to participate.
If you want to learn even more about the future of hospitality e-commerce and marketing via the social, local, mobile web, register to receive a special report I've produced in conjunction with hotel marketing firm Vizergy, "Digital Hotel Marketing in a Multiscreen World." Developed specifically at hotel and resort marketers, the lessons can help your business adapt to the changing guest environment. You can get your free copy of the report here.
You may also want to review the tips in my recent presentation Digital Marketing Directions: Three Trends Shaping 2014 Hospitality Internet Marketing. I've presented this talk to a number of hospitality and travel-related organizations and you might find it valuable for your business, too:
Finally, you might also enjoy some of our past coverage of the social, local, mobile web and what it means for your business, including: