4 unconventional tips to improve your online business strategy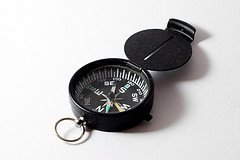 Having the right online business strategy is the difference between doing things right and actually doing the right things. Sure, you could be as efficient as possible. Or you could offer the most beautiful website in your market. But, if your efficiency is costing you customers or nobody comes to that pretty site, your business is just as dead in the long run.
Here are four unconventional tips to help you consider whether you're doing the right things with your online business:
Obviously, part of doing the right things for your business online is making sure that each of these suggestions fits your business. Don't do 'em just because I say so (Or George. Or Kevin. And so on). These 4 tips challenge us all to reconsider whether we're following the wisdom of the crowd or are just following the other lemmings off the cliff.
Look at your business. Look at your goals. Line up your measures and your standards with those goals. And give your team the tools to get there. And that's the best tip I can ever recommend.
---
Are you getting enough value out of your small business website? Want to make sure your business makes the most of the local, mobile, social web? thinks helps you understand how to grow your business via the web, every day. Get more than just news. Get understanding. Add thinks to your feed reader today.
And while you're at it, don't forget to follow Tim on Twitter.
Image credit: Matt Biddulph via Flickr using Attribution-Share Alike 2.0 Generic.
Technorati Tags:
achievement, continuous improvement, E-commerce, e-commerce, e-marketing, ecommerce, goals, internet business, internet marketing, marketing, marketing best practices, objectives, performance, ppc, ppc marketing, Rimm-Kaufmann, strategy, success