5 Mind-Blowing Stats About Mobile's Growth You Must Know (Travel Tuesday)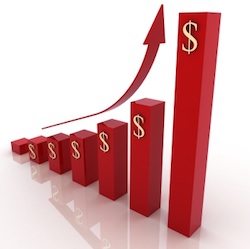 Curious about the growth of mobile and what it means for travel distribution? Well, Tnooz reports on research from Nucleus that offering the following remarkable stats:
43% of all travel website traffic in June came from mobile
55% of all luxury travel traffic came from mobile
200% YOY growth in mobile travel bookings and 17% growth in tablet travel bookings
19% of all travel bookings coming from mobile and tablet
Data from L2 Think Tank, also reported by Tnooz, adds the following:
70% of guests choose to book via mobile web vs. apps (Note: This might be due to fewer companies offer effective mobile booking apps; time will tell)
These are huge numbers. We're now looking at a world where 1 in 5 bookings occur via mobile devices and significantly more than half will be influenced by mobile. Which is why you're seeing a number of companies going all-in on mobile.
For instance, Hilton is going to start offering room selection and room keys directly on guests' smartphones.
OTA's and metasearch aren't standing still, either. During Travolution's interview with Joost Schreve, the TripAdvisor executive noted:
"On average TripAdvisor is seeing 100 million unique users on mobile, accounting for not quite half of the site's total traffic but this is growing at around 100% annually… Mobile opens up a whole area of opportunity for us to offer travellers new experiences which we were not able to offer before."
He continues:
"I see people with their phones in their hands all the time. People on the move use their mobile constantly. Frequency of use is more intense. They may open their app 20, 30, 40 times a day to look at direction or look at all the things you want to know. We definitely see mobile as an opportunity to provide a ton of user content."
In addition to TripAdvisor, Priceline has made a number of mobile moves and Expedia's been very active in the mobile space. Each of these market leaders recognizes that it's past time to take mobile seriously.
My question is, are you doing the same?
Interested in learning even more about the future of e-commerce and marketing via the social, local, mobile web? Register to receive a special report I've produced in conjunction with hotel marketing firm Vizergy, "Digital Hotel Marketing in a Multiscreen World." You can get your free copy of the report here.
And, if you're curious about other trends shaping travel marketing, take a look at my recent presentation, called, aptly enough, "Digital Marketing Directions – Exploit the Trends that Shape Travel Marketing":
Finally, you might also enjoy some of our past coverage of the social, local, mobile web and what it means for your business, including: