5-Plus Can't Miss Mobile Commerce and Marketing Posts from the Past Week: E-commerce Link Digest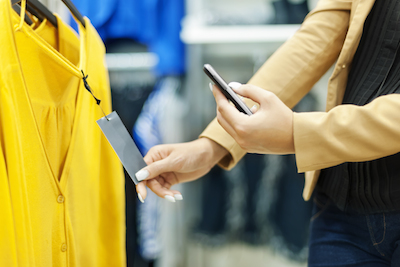 I know, I know. You're really busy and don't have much time to spare. I feel your pain. How about we skip the setup this week, and instead just get right to the links? Here you go: 5-plus can't miss mobile commerce and marketing posts from the past week. Enjoy:
Leading off is a great Benedict Evans post that looks at messaging and mobile platforms. Benedict really understands where mobile is heading and always makes for a great read. Benedict's post was also the inspiration for this week's episode of Thinks Out Loud, which explored the mobile-social commerce connection in detail. Check it out when you get a chance.
Next up, we've got a pair of stories about how different businesses are trying to adapt to the changing marketplace. eMarketer notes how SMBs put their money where success is: websites, while Mobile Commerce Daily offers this story about Myntra taking a leap-of-faith with its mobile app by closing its Web site. Clearly, those represent two different responses to the same situation. I believe Myntra's intentions are good, but their strategy is seriously flawed. Yes, mobile is huge and getting, um, huge-r (influencing greater than $1.2 trillion in-store last year; and don't miss this round-up of the fastest-growing retail digital commerce categories in 2014 for more). But you don't win in the current environment by restricting your customers' choices. So kudos on their commitment to mobile, conceptually. But "boo" on how Myntra handled it in practice.
Marketing Charts reports that more mobile phone users made mobile payments, while Mobile Commerce Daily asks "what will win the day for mobile wallets?" Given the importance of digital wallets for e-commerce in the coming years, you're really going to want to check these out.
You also might want to check out Episode 117 of Thinks Out Loud, which says, "No Fooling: Digital Works" along with its companion pieces, "4 Keys to Executing On Digital" and "Putting Digital to Work: 4 Key Actions to Drive Digital Transformation." You should find them helpful as you work through the many issues surrounding digital marketing, mobile, and e-commerce in the current marketplace.
Finally, this is hardly the first time we've looked at these topics around here. In fact, you should check out these 9 amazing Millennial, mobile and digital marketing columns: the top posts from March for more.
There you have it, Big Thinkers; 5-plus can't miss mobile commerce and marketing posts from the past week. Looking for more? Then don't miss past entries from our E-commerce Link Digest series, including these 9 superb social and mobile e-commerce missives, these 6 quick e-commerce and digital marketing winners, and the rest of our E-commerce Link Digest series here.
Do you want learn even more about how your customers' changing behavior shapes e-commerce and marketing? Be sure an register to receive a special report I've produced in conjunction with hotel marketing firm Vizergy, "Digital Hotel Marketing in a Multiscreen World." While it's targeted specifically at hotel and resort marketers, the lessons apply to just about any business. You can get your free copy of the report here.
You can also check out these slides I had the pleasure of speaking to a great audience yesterday about how to lead digital transformation within large organizations (a topic we've been talking about a fair bit lately). Here are the slides for your reference:
x
And, finally, you might want to take a look at some of our past coverage of the e-commerce, mobile commerce, and digital marketing overall, including: