7 Key Tips for More Effective Email Marketing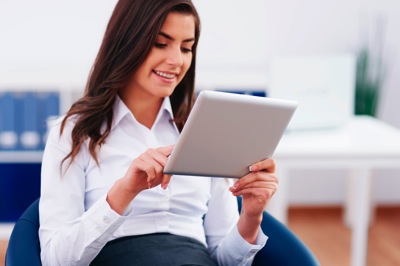 I got an email from Geoff in the UK the other day, who asked,
"You've written in the past about how to grow my business's email list and that Millennials still use email. You've sold me. I want to grow my list and reach more customers. But, even with a large list, I don't know that the results we're seeing are as effective as they can be. How can I make my email marketing more effective?"
Good question, Geoff. And, happily, I've got an answer for you. Well, seven, actually. Here are 7 key tips for more effective email marketing:
Address your email message to your key customer segments. It's almost impossible to write an email that works for the entire world (or your entire list). It simply doesn't work as well as targeting a key customer segment and speaking to that group's needs. Think about who you're addressing your email to, then build the message around the needs of that customer segment. Personas help, too (see slides 137-141 in my presentation "The Truth: How the Social, Local, Mobile Web Affects Sales Online and Offline" for more on personas). While you can craft a single email message that uses different sections to address different customer needs, work to segment your email list into its component groups over time. A more focused message will perform better, and improve your customers' experience, too.
Write a clear subject line. Once you know who you're sending your email message to, draft several subject lines until you find one that resonates for your target customer segment. As these 6 simple subject line tips to boost email open rates suggest, sometimes less is more. A subject that says "Offers and updates from [INSERT YOUR COMPANY NAME HERE]" often works better than "Super Deals! Free Stuff! Amazing Opportunities!" For one thing, you're setting a more realistic expectation of what's inside. For another, you're more likely to get past your customer's spam filter.
Present a simple, strong call-to-action. You'd be amazed how often I see email messages with multiple, competing calls-to-action, or, worse yet, no call-to-action at all. Make sure that each separate message in your email provides a single, clear call-to-action. Try terms like "Learn more," "Read on," or "Browse offers" to clearly indicate what you expect your customers to do. And, if you're talking about a few different offers in a single email blast, vary the size and placement of those calls-to-action, to make it clear for customers what's most important, what's secondary, and what's less important. You'll reduce your customer's confusion, while still providing everything she needs to make a decision.
Images, images, images. Images sell. Period. Give your copywriters a rest, and increase the size, quality, and frequency of images within your email messages. Do you think your customers keep buying high-def screen mobile phones and tablets just to read more text? 'Fraid not, folks. Customers love images. So put those high-res screens to use. And make your images clickable, too. There's no reason a well-designed image can't serve to reinforce your call-to-action — and make it easier for customers to click once they're ready.
Use responsive design for your emails. As this look at how to improve your email in just 5 minutes mentioned, emails with responsive design enjoyed a 21% higher click-to-open rate than emails using a non-responsive design. So, assuming you've got a 20%(-ish) open rate, responsive design will buy you 42 more opens for every 1,000 people on your list (or 420 for every 10,000, or 4,200 for every 100,000…). And, if you provide the right images and calls-to-action, those extra opens will drive increased clicks and increased conversions, too.
Benchmark your results. Where'd I get that "20%(isn) open rate" number? From benchmark data. Most major email providers offer decent benchmarks you can use to measure your effectiveness against others in your segment. Think in terms of your key email marketing metrics — total opens/open rate, unique clicks/effective rate, conversion, unsubscribes — and use those numbers to see when you've got room to improve, and when you might be fighting a period of diminishing returns. Develop internal benchmarks, as well, to evaluate your progress over time.
A/B test everything. Finally, making your email marketing more effective depends on conducting regular tests to see what's working for your customers, then applying those learnings to your ongoing efforts. While I've covered A/B testing in detail over the years, email marketing introduces a few wrinkles of its own. For instance, to test subject lines, consider a holdback test. In this test, you test two competing subject lines by sending each to 10%-15% of your total list (split the two different subject lines evenly between the group), measuring which subject line drives the greatest open rate. Once you have a winner, you send the remaining 85%-90% of your list (the holdback group), the winning subject. You can conduct similar tests within your message body, splitting your list to see which headlines, images, copy, and calls-to-action drive greater results before sending the final version to the majority of your list. The more tests you conduct, the more you'll learn what works for your audience, and what drives the greatest results for your business.
The great thing about these tips is they apply equally well in both B2C and B2B contexts (especially important given that email represents a key way to reach top decision-makers in B2B environments). While the specific messages, headlines, copy, and images, will certainly vary, the general approach works just as well to both types of customer.
Despite sometimes representing a forgotten social network, there's no doubt that email marketing still works for reaching qualified customers, and driving meaningful business results. Follow the 7 key tips for more effective email marketing just outlined, and you can expect to see those results for your business too.
Want more? Then you might want to check out these slides called, "Email Marketing: Keys to List Growth," from a recent talk I gave to a private industry group:
And if you're interested in learning even more about how customers changing behavior shapes e-commerce and marketing, register to receive a special report I've produced in conjunction with hotel marketing firm Vizergy, "Digital Hotel Marketing in a Multiscreen World." While it's targeted specifically at hotel and resort marketers, the lessons apply to just about any business. You can get your free copy of the report here.
Finally, you might also want to check out some of our past coverage of the mobile, local, social web and how to make it work for your business, including: