7 Reasons E-commerce Growth Has Nowhere to Go But Up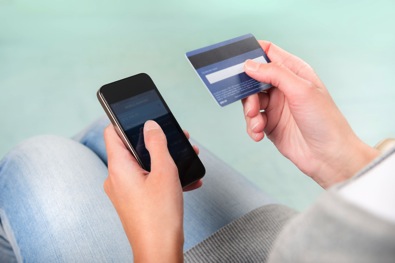 Despite huge growth over the last decade or so, e-commerce growth really has nowhere to go but up. Consider the following facts about how big e-commerce really is (all stats courtesy of Business Insider):
E-commerce currently represents 5% of retail spending (not including travel, ticketing, and events)
Amazon continues to grow at a double-digit pace, indicating ongoing consumer shift towards online channels
Walmart is the second-fastest growing e-commerce site
But, online represents only 2% (!) of Walmart's overall revenues, again, showing how much room still exists for the retail giant — and other e-commerce players in groceries, CPG, and the like — to grow
Looks like lots of room for e-commerce growth, no? Well, I'd add three more items to the e-commerce landscape outlined above:
The web influences greater than half of all purchases, a number that continues to grow, while "non-web influenced sales" continues to decline
Smartphone use also continues to grow, acclimating consumers to the idea of "Internet, everywhere"
We're only just beginning to see the emergence of mobile payments and other alternatives to credit cards, further driving consumer adoption of smartphones and of digital channels, overall
Underscoring these points, lots of players from the AGFAM group (Apple, Google, Facebook, Amazon, and Microsoft) — and those on the outside looking in — are trying to get in the game in a bigger and bigger way.
If you've worked at all in the publishing or travel industries (to pick two illustrative industries), these moves might look very, very familiar to you. We're beginning to move towards the types of disintermediation that publishers and travel agents have been dealing with for the last decade or so — and with likely similar outcomes for those who fail to act.
Now, is the inexorable rise of e-commerce a threat to your business?
Well… sure. Or it is if you stand still and watch it happen. For better or worse, businesses that have fallen by the wayside in travel and publishing offer at minimum a playbook for what not to do. For starters, develop your brand story, start improving your e-commerce effectiveness, and follow best practices for gaining traffic from a variety of sources.
It seems pretty clear that e-commerce has lots of room to grow. The real question now is whether you're planning to grow your business along with it.
Interested in learning even more about the future of e-commerce and marketing via the social, local, mobile web? Register to receive a special report I've produced in conjunction with hotel marketing firm Vizergy, "Digital Hotel Marketing in a Multiscreen World." While it's targeted specifically at hotel and resort marketers, the lessons apply to just about any business. You can get your free copy of the report here.
You may also want to review the tips in my recent presentation Digital Marketing Directions: Three Trends Shaping 2014 Hospitality Internet Marketing. Again, it was built for a travel audience, but its lessons apply across industries. The full deck is here:
Finally, you might also enjoy some of our past coverage of the e-commerce and how to make it work for your business, including: