7 Surprising Hotel Marketing Insights: Hospitality Marketing Link Digest
Want to drive more direct bookings to your hotel? Click here to learn more
---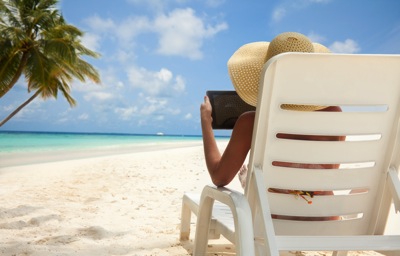 Hey, Big Thinkers! Hope you're having a fantastic late summer weekend, enjoying some quality time with friends and family. As you get ready for a big week ahead, be sure to check out these 7 surprising hotel marketing insights from the past week. Enjoy:
Tnooz talks with the founders of ALICE, who think hotel operations could learn from innovation in other industries. (I've met with company founder Alex Shashou and agree they're onto something here).This exchange highlights their point of view on why service matters brilliantly:


"Alex: Have you ever given a TripAdvisor review?
Tnooz: Yup.
Alex: Did you write about your booking experience?
Tnooz: No, I wrote about the service at the property."

Fox News makes its first appearance here in the Link Digest, asking "Are Travelers Losing the Hotel Booking Wars?" Um… yes. Yes, they are.
Why are travelers losing the hotel booking wars? Well, for starters check out "OTA's vs. Chain Brands: Expedia Comes Out Swinging."
If you want to help travelers win instead — to say nothing of your property — be sure to check out these "3 Myths About Hotel Direct Revenue You Must Stop Believing."
You're not just competing with OTA's anymore, of course. According to HotelMarketing.com, "Airbnb Is On Pace to Become World's 4th Largest Online Travel Company." That's worth paying attention to as we go forward.
Speaking of Airbnb, this recent post asks "What Business Is Airbnb In? Hotels? Or Hospitality?" Check it out when you get a chance to see why that matters for your property.
Finally, don't miss these "8 Outstanding Insights: the Top Travel Marketing Posts of Summer, 2016" and these "21 Can't Miss Travel Marketing Insights: The Top Posts of 2016 (So Far)" for more insights to help you manage your business heading into fall.
If you're looking for even more hospitality marketing goodness, you might also want to take a moment to review the slides from my recent seminar, "Digital Marketing Directions 2016: The Key Trends Driving Your Hotel Marketing Next Year" here:
Finally, you will definitely want to check out some of our past coverage of the mobile, local, social web and how to make it work for your hotel, including: