8 Awesome August E-commerce Insights: The Top Posts of August, 2015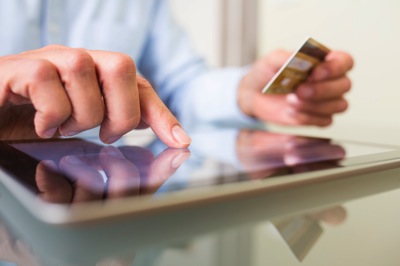 Hey, Big Thinkers! What's happening in your neck of the woods? So, y'see, every month I kick things off by rounding up the top posts among you and your fellow readers here on the blog for you. But, for a whole bunch of reasons we don't really need to revisit, that slipped 'til mid-month this time 'round. Meaning, today. Even though it's a little late, I hope you'll take a few minutes to review these 8 awesome August e-commerce insights. You'll be glad you did. Enjoy:
The top post from this past August explained "Why Mobile Payments Will Rule." Your fellow Big Thinkers recognize that mobile payments represent a really big deal going forward. Check out the whole post to see why.
This list of "7 Mobile E-Commerce Must-Reads from the Past Week," part of our ongoing E-commerce Link Digest series captured the #2 spot this past month.
Well, would you look at that. It seems last month's list of "7 Key Digital Marketing Trends this Summer: The Top Posts of July" gained loads of links, likes, and loves from your fellow readers. You definitely won't want to miss those.
Another E-commerce Link Digest cracked the top 5 this month, this one a round-up of "9 Must-Read Mobile Strategy Posts." Good stuff.
Coming in right at the tail end of the month, an episode of our weekly marketing and e-commerce podcast, Thinks Out Loud, rockets to the top by asking the critical question: "Is Social Media Marketing Dead?" The short answer is "no." But you should give it a listen to find out why — and why the changes happening in social media matter to your business.
Another popular episode of Thinks Out Loud took a look at "How Not to Fail." This one was a fairly personal episode for me, so I'm really glad you all enjoyed it.
I was thrilled to present at a conference in Bogotá, Colombia a little while back. This post, "Global Expert in Digital Strategy Tim Peter in Bogotá, Colombia," shares the slides and some key takeaways I learned while in Colombia. Check it out when you get a chance.
We've got another Thinks Out Loud episode for you at #8. This one asks, "What Do Your Customers Really Know About You?" It's an important question and one you'll want to ask about your own business.
Well, Big Thinkers, I hope you've enjoyed these 8 awesome August e-commerce insights. If you're interested in learning still more, make sure to check out these "9 Marvelous Mobile Marketing and E-Commerce Columns: The Top Posts of May" and other entries from our E-commerce Link Digest series, including these "8 Amazing E-Commerce Posts Winning this Week", these "10 Damn-Good Digital Marketing Posts," another "10 Spectacular Mobile Marketing and E-Commerce Essays", and this set of "6 Major Stories About Millennials and Mobile Commerce" too.
And if you want learn even more about how your customers' changing behavior shapes e-commerce and marketing, be sure and register to receive a special report I've produced in conjunction with hotel marketing firm Vizergy, "Digital Hotel Marketing in a Multiscreen World." While it's targeted specifically at hotel and resort marketers, the lessons apply to just about any business. You can get your free copy of the report here.
You can also check out these slides and video from my recent webinar, "Digital Marketing Directions: Three Key Trends Driving Your Marketing Next Year":
And, finally, you might want to take a look at some of our past coverage of the e-commerce, mobile commerce, and digital marketing overall, including: