8 Excellent Autumn E-commerce and Digital Marketing Posts: E-commerce Link Digest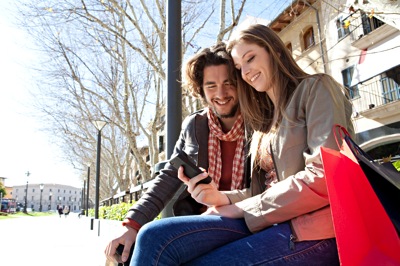 Another week, another great Link Digest for you, Big Thinkers, this one rounding-up 8 excellent Autumn e-commerce and digital marketing posts for you. So, while you're settling in on this find fall weekend, take a few minutes to read through the whole set. Enjoy:
Mobile Commerce Daily offers this advice from a Thinknear exec: "Mobile retailers must plan for mobile as on-the-go platform." Yep. In fact, that advice, combined with data from eMarketer that "suggests" stores still beat digital for holiday shopping in the US and Re/Code's report that Amazon represents the first stop for 44 percent of US online shoppers led to this week's episode of our Thinks Out Loud podcast, "E-commerce vs. Store? It's not Either/Or." Be sure to check it out when you get a minute.
Racked has a great look at HSN and the power of the TV shopper that illustrates the important role data plays in driving improved conversion.
Marketing Charts uncovers data that answers the critical question, "When Do Consumers Want to Hear From Retailers?" while we ask the equally key question, "So, How Big is Mobile Commerce Exactly?"
While we're on the topic of questions, eMarketer answers this doozy, "What Technologies Are Most Important to Marketers?"
Social Media Today reports Facebook released a new guide to help marketers capitalize on 'Moments That Matter' | Social Media Today
Another Mobile Commerce Daily article explains how brands can identify an audience to drive from awareness to transaction. Very, very useful.
Search Engine Land helps uncover why video ads in Google's search results are closer than ever. The answer: Because your customers increasingly expect video while traveling around the web.
And, finally, we wrapped up September with this collection of "7 Special E-Commerce and Digital Marketing Trending Topics: The Top Posts of September, 2015." Great stuff all around, not to be missed.
If you're interested in learning more, make sure to check out these "9 Digital Trends You'll Want to See," these "8 Brilliant E-Commerce and Digital Marketing Trends," this set of "9 Digital Marketing Must-Reads for You This Weekend" and other entries from our E-commerce Link Digest series, plus these 8 Awesome August E-commerce Insights: The Top Posts of August, 2015
And if you want learn even more about how your customers' changing behavior shapes e-commerce and marketing, be sure and register to receive a special report I've produced in conjunction with hotel marketing firm Vizergy, "Digital Hotel Marketing in a Multiscreen World." While it's targeted specifically at hotel and resort marketers, the lessons apply to just about any business. You can get your free copy of the report here.
You can also check out these slides and video from my recent webinar, "Digital Marketing Directions: Three Key Trends Driving Your Marketing Next Year":
And, finally, you might want to take a look at some of our past coverage of the e-commerce, mobile commerce, and digital marketing overall, including: