8 Outstanding Hospitality Marketing Posts Focused on Guest Experience: Hospitality Marketing Link Digest
Looking to drive results for your business? Click here to learn more.
---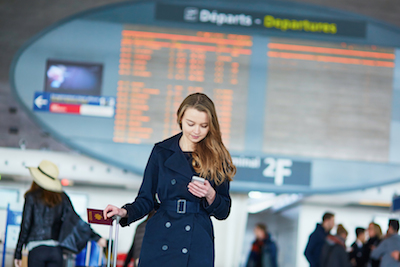 Hey, Big Thinkers! Hope you've had a fantastic week. No big setup this week. Instead, we're working to provide you a great experience by getting you right into these 8 outstanding hospitality marketing posts focused on guest experience. Enjoy:
Leading off, Skift explains "What Marriott Learned From Starwood's Loyalty and Digital Expertise." Key insight:


"'Now that people are using mobile at more and more points throughout the travel process, we want to look at those points and figure out which ones we can add value to,' [senior vice president of digital George] Corbin said. 'To have relevance, we need to have personalization.'

Signs of that personalization include changing the screen of the app depending on whether you have an upcoming stay, allowing guests to make service requests before they even arrive at the hotel, and making sure relevant content appears in the mobile app's feed for guests, depending on where they are during their stay."

These insights align heavily with our past assessments of "Why Hotel Marketing Depends on Personalization" and "Today and Tomorrow: Mobile and The Changing Customer Journey," which you might also want to check out when you have a moment.

SEO Roundtable highlights a fairly significant user experience change as "Google Launches Hotel Rich Cards In Search Results." These provide guests additional information about your hotel and likely represent a positive way to differentiate your property to guests — to say nothing about providing an additional revenue opportunity for Google in time.
The fine folks at Fuel Travel and Flip.to —long-time friends of the blog — have new research that shows "How Hotels Can Adapt To A Dramatic 88% Drop In The Number Of Sites A Traveler Visits Before Booking." We plan to look into these numbers in more detail over time, but it definitely signals a massive shift in what we "know" about guest behavior. And it also suggests your marketing will have to adjust to the new reality.
Speaking of new research, Tnooz takes a look at "The Airbnb Effect on Hotels — Experiences, Tech Provision and Convergence." It's slightly disappointing that some hotel operators need Airbnb to remind them the importance of guest experience, but better to learn it there than not at all.
While we're on the topic of Airbnb, you'll no doubt want to check out these posts that ask "What Business Is Airbnb In? Hotels? Or Hospitality?" and "How Safe Are Independent Hotels from Airbnb?". They also uncover what the answers mean for your property.
Building on the Airbnb theme, another great Fuel Travel post about "Travel Trends For 2017: Hotels Respond To OTAs & Sharing Economy" is well-worth your time.
Before closing, how about we by recap some of the most popular Hospitality Marketing Link Digests of the recent past, including:
Our annual recap of the HSMAI Digital Marketing Strategy Conference is coming up in just a few days, but let's round out this week's collection of 8 outstanding hospitality marketing posts focused on guest experience with this round-up of "8 Outstanding Lessons from the 2016 HSMAI Digital Marketing Strategy Conference" for you. Great stuff that you can put to work for your business today.
Hope you have a great week ahead, Big Thinkers!
If you're looking for even more hospitality marketing goodness, you might also want to take a moment to review the slides from Tim's recent seminar, "Digital Marketing Directions 2016: The Key Trends Driving Your Hotel Marketing Next Year" here:
Finally, you will definitely want to check out some of our past coverage of the mobile, local, social web and how to make it work for your hotel, including: