Are Apps Necessary to Your Mobile Strategy?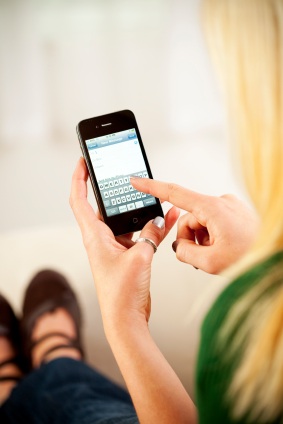 If you're looking at mobile marketing, you will soon face the following question: To app or not to app? (My apologies, Mr. Shakespeare). In other words, should you or shouldn't you develop a custom app for your customers?
And, often, people start the app conversation by debating the "best" platform. Do you go the iPhone/iPad route, focus on Google's Android platform, or look at an alternative like Blackberry? In fact, people regularly ask me which platform I think is going to win in the marketplace.
Which, unfortunately, is the wrong question.
Why?
Well, we'll get to that in a minute. But consider for starters that no definitive answer exists whether you're better off building an app for iOS (iPhone/iPad/iPod touch) or Android. Each platform has its pros and cons and each has a chance of dominating the marketplace (assuming, of course, that one doesn't already).
For instance, Ina Fried offers an intriguing data point for marketers to consider. According to Gogo, which provides in-flight wifi to airline travelers, iPhones account for two-thirds of the mobile devices in use on planes. Even the humble iPod touch, with 20% share, beats out Android's 12% usage. If your customer ever flies, those are numbers worth considering. And, based on my own observations, if they fly in the front of the bus (that's first/business class for those of you outside the travel space), the numbers skew even more favorably for Apple. A clear slam dunk in Apple's court, right?
Not exactly.
Despite numbers like those above and Roger McNamee's appealing argument for Apple that we looked at last week, Android has a larger audience than Apple. Nielsen reports that Google's Android now holds a 39%—and growing—share of the smartphone market . Apple's only at 28% in the same study (and hasn't moved much in recent months).
Just what you needed, right? Clear, compelling, but contradictory, data.
But as I said before: The platform question is the wrong question. And, that's Good News.
Apps are a solution. But not necessarily to your customers' problems. Your customers may need an app. Or they may not. Your first question isn't which platform to support. It's how you can best support your customers' needs.
And on that topic, a clear path exists. Start by making sure you're mobile enough. A friend of mine likes to say, "Mobile is a situation, not a device." A potential customer standing on a street corner is mobile, regardless of the device she's using. And when she's sitting on her sofa—whether using a laptop, iPad, iPhone or Android-powered device—she's not mobile. Make sure your web presence accommodates those different realities appropriately.
Once you've got your website handling mobile customers correctly, that's when you should take a look at apps. And by "look at apps," I mean look at apps from your customers' point of view. I can tell you from my work in luxury and travel marketing that iPhones and iPads represent fashion products as much as they do utilitarian tools (not that plenty of utilitarian customers don't have them, too). By contrast, business customers still use Blackberries as much as any other mobile device I've run across (though comparatively rarely for Web access). And, yes, Android has the largest share. So, ask yourself questions like: Is my customer fashion-conscious? Business-minded? Mass market? In other words, "To hell with 'the market.' What devices do my customers use?" The only market you should care about is the one that your customers inhabit.
I've been touting this "customers first" approach for a while (my whole career, if you want to be technical about it). Happily, the Mobile Marketing Association (MMA) released excellent guidelines for anyone interested in developing their own mobile strategy (PDF download) this past June that mirror that approach. Apps will play a role for many companies. But your customers will always play a bigger one.
---
Are you getting enough value out of your small business website? Want to make sure your business makes the most of the local, mobile, social web? thinks helps you understand how to grow your business via the web, every day. Get more than just news. Get understanding. Add thinks to your feed reader today.
And while you're at it, don't forget to follow Tim on Twitter.
Tim Peter & Associates helps companies from startups to the Fortune 500 use the web to reach more customers, more effectively every day. Take a look and see how we can help you.
Technorati Tags:
analytics, android, content, content strategy, Data-Driven Marketing, E-commerce, E-commerce strategy, F-commerce, Facebook, facebook, Google, google, internet business, internet marketing, marketing, marketing best practices, mobile, online marketing, strategy, Google Android