Want to drive more direct bookings to your hotel? Click here to learn more
---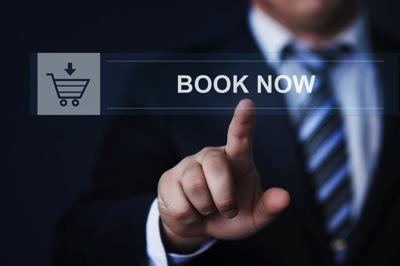 As my good friend Robert Cole rightly points out, too many hotel brands haven't done enough to differentiate their product from that of their competition likely leading to Starwood "exploring strategic options" (i.e., putting themselves up for sale).
I'll go Robert one further, though: By failing to differentiate, too many brands have set themselves up for long-term disruption and, potentially (though far less likely), outright failure. Starwood's "strategic options" probably reflects the first domino to fall in a coming wave of consolidation due to the lack of differentiation, rapidly changing market conditions, and, in some cases, poor strategic decisions.
More importantly, every hotel owner/operator and marketer — branded or independent — will face these same challenges in the next few years if they don't plan ahead. [Note: I've got some skin in the game on this one. Please see my disclosures below if you're curious what those are.]
Let's look at why.
Hotel Companies' Changing Business Models
Traditionally, most major hotel companies offered one (or more) of three different services to the market: real estate development; hotel management; or brand franchising. But over the last decade, many of the companies that used to own their hotels and associated real estate switched to an "asset light" model, divesting themselves of their owned properties, and focusing more on licensing their brand names and providing their management services to outside real estate developers.
Generally speaking, there's nothing wrong with an "asset light" strategy. Companies such as Apple famously don't manufacture any of their products, which has worked out pretty well for them. And research suggests that asset-light companies often generate far better returns than their integrated competitors (particularly in the hotel industry). However, asset-light businesses must offer superior management and/or an amazing brand to remain relevant in the market.
The hotel companies that have managed to keep their brands differentiated and/or run a really tight ship still do well — and may continue to do well in the future. The others? Well, that's where things start to get ugly.
Hotel Ratings and Reviews Brand Hotels… Whether We Want Them To or Not
The first big hurdle comes from the huge value guests now place on ratings and reviews. Back when major hotel companies starting moving to asset-light businesses, they didn't have to worry about TripAdvisor. But according to a recent New York University/TrustYou study, 95% of travelers read travel reviews prior to booking, with leisure travelers reading an average of 6 to 7 reviews prior to booking and business travelers reading five.
This shift in guest behavior highlights why managing your hotel's ratings and reviews remains the single most effective way to improve your brand's marketing. But it's also creating opportunities for branded competitors, boutique hotels, and third-parties in your market to capture more guests and a greater share of your business. You can even tie the rise of Airbnb directly to the emergence of reviews as a valued option for travelers; few guests would ever choose to stay at another person's home or apartment if they didn't know in advance what to expect when they arrived.
Quite simply, your brand is only as good as your last review.
The Rise of Soft Brands
Because guests are now more likely to value each property on an individual basis (as opposed to assigning quality/value based on the attributes its brand represents) in real terms, most "brands" (i.e., hotel companies) now represent nothing more than a distribution/marketing/loyalty platform… and most hotel owners can simply buy distribution, marketing, and loyalty platforms at the lowest market price as new development opportunities arise or as their franchise agreements come up for renewal.
The shift away from owning the underlying asset exposes the legacy brands not only to competition from platform providers such as Sabre, TravelClick, Sceptre, and Pegs; traditional soft brands like LHW, Preferred, and SLH; but also upstarts as diverse as Magnuson, Airbnb, and Priceline's new — and I expect, still-growing — bundle of services under BookingSuite.
Many property developers have figured out is that they don't need to carry a traditional flag in order to appeal to today's travelers. As long as they have an effective website, someone to anser the phone, and connectivity to the GDS's and OTA's, they're in business.
One place where the traditional brands continue to excel, however, is with their loyalty programs — and, in particular, their rewards programs. According to Starwood CEO Adam Aron in a HotelNewsNow article about its new Tribute soft-brand, "…it seems to us Starwood would do very well if we took a four star collection opportunity to hotel owners and developers. So far, the reaction has been great." Of course it has. SPG is a great rewards program, now available to many differentiated four-star hotels. And Starwood's Tribute is just the latest. It joins Marriott's Autograph, Hilton's Curio Collection, Choice's Ascend, and Best Western's BW Premier Collection in the market mix.
Those that stumble with these offerings, though, will suffer meaningful, material losses if they can't execute against the upstarts and their better-funded rivals.
What About Independent Hotels?
Now, if you're an independent hotel, you might think this is good news. After all, anything that's bad for the big brands must be good for you, right? I'm afraid not. Before I explain why, I want you to know that I'm incredibly bullish on independent hotels. Done right, they're likely the big winners in the longer-term (and the rise of new entrants in the soft-brand space suggests I'm not the only one who thinks that). Independents make up a big chunk of my company's travel practice, so I'm putting my money where my mouth is on this one, too.
That said, let's examine the challenges.
First, the big brands have much deeper pockets and still have to work very hard to compete with the Expedia's, Priceline's, and Airbnb's of the world. You (usually) don't have such deep pockets. You also usually don't have the people and the data that larger brands do to rapidly assess and adapt to changing market conditions.
Second, you don't have the awareness that many brands have built up over the years — and the associated expectations and goodwill that often accompanies it. Not only must you appear on the right shelves for guests to find you and have great reviews to have them consider you, you've got to overcome any uncertainty potential guests have about some place they've never even heard of. Yes, you might be a better option than the three-star branded property down the street; but at least guests know what to expect if they choose to stay there instead.
Finally, you remain as prone to disruption by new entrants such as Airbnb, soft-branded competitors, and aggressive OTA's as the chain properties. So, that's nice.
Happily, you also benefit from the same response we'll take a look at in a minute.
Are Hotel Brands Doomed?
Brands are not doomed. In fact, quite the contrary. I would never suggest a flagged hotel drop its brand outright nor would I suggest an independent seek shelter in a soft brand, at least not without careful consideration. A strong, well-defined, and well-differentiated brand represents the single most effective way to win in the travel marketplace. That brand may be licensed from a large hotel company. Or it might just be a well-managed property run by a small, dedicated team of outstanding hospitality professionals whose guests have learned its value. My clients the Wentworth Mansion, John Rutledge House Inn, and The Hotel at Kirkwood Center provide examples of the latter, while plenty of solid case studies exist of the former.
The simple fact is that this disruption is far from new. Years ago, we used to call this "getting Amazon'd," where the e-commerce giant would come in and simply bury existing retailers by turning their offering into a commodity. The OTA's almost did the same a few years back, by highlighting rate more than the value each individual hotel provided. Guests quickly figured out that not all hotels are the same and demanded more information about the hotels, leading the OTA's to pay more attention to merchandising of individual properties (along with still trying to show the lowest rate, of course).
Almost 20 years ago, I watched a speaker tell a roomful of travel agents that they'd all be out of business within a decade. Fast forward to the present day and, while it's true that many travel agencies didn't make it, those that have survived provide a highly responsive, hugely valuable service for their clients. They've thrived by shifting from being all things to all people and instead meeting client needs, demonstrating their value to those travelers who need what only a travel agent can do.
The key revolves around avoiding "commoditization." Your hotel is special. Truly. Either because of location, or amenities, or brand, or service or a combination of all of the above, you can offer your guests an experience no one else can.
Look outside the industry. We all know that cell phones are largely a commodity, right? Yet, what Apple has shown is that you can create a strong brand — and, more importantly, charge a premium price — even in heavily commoditized markets. And perhaps no greater example of this exists in history than Morton's Salt. Most customers probably couldn't tell the difference between various brands of good ol' NaCl but still appear willing to pay more for the brand they've known their whole lives. And if cell phones and salt can differentiate themselves, surely your hotel can.
The big questions remain: Which of the large brands will fail this critical step and hurt both their business and that of their affiliated hotels? Which independents will miss out on their opportunity to capture more business from their competitors — both branded and independent alike? And, how ready are you to step up and create a clearly differentiated guest experience to separate your hotel from the pack?
Conclusion
Clearly, there's a lot to think about in the weeks, months, and years ahead (and, I suspect, a lot more to say on this topic). We've only just begun to see the long-term implications that logically follow from this emerging reality. But the fact remains that any hotel that offers nothing more than a box of rooms to its guests risks a future of not having very many guests and/or competing solely on price. In the immortal words of Pogo, "We have met the enemy and he is us." So don't do that. ;)
Additionally, as they say, the devil's in the details. What's right for one hotel may not be right for yours. If you're interested in talking more about how to make it work in your specific case, why not give me a call? And, in any case, stay tuned for a lot more on this topic. If we've learned anything in the last few years about the shifting marketplace for travel, it's that we're far from done here.
---
If you're looking to learn even more about how changing guest behavior shapes hospitality marketing, e-commerce, and distribution, be sure an register to receive a special report I've produced in conjunction with hotel marketing firm Vizergy, "Digital Hotel Marketing in a Multiscreen World." While it's targeted specifically at hotel and resort marketers, the lessons apply to just about any business. You can get your free copy of the report here.
You might also want to take a moment to review the slides from my recent webinar, "Digital Marketing Directions 2015: Three Key Trends Driving Your Hotel Marketing Next Year" here:
Finally, you will definitely want to check out some of our past coverage of the mobile, local, social web and how to make it work for your business, including:
Disclosure
: I worked for Wyndham Hotel Group/Cendant Hotel Group and the Leading Hotels of the World for a number of years. I continue to hold shares of Wyndham Worldwide. Clients include a number of independent hotels beyond those listed, as well as several management companies.
If you're looking to learn even more about how changing guest behavior shapes hospitality marketing, e-commerce, and distribution, be sure an register to receive a special report I've produced in conjunction with hotel marketing firm Vizergy, "Digital Hotel Marketing in a Multiscreen World." While it's targeted specifically at hotel and resort marketers, the lessons apply to just about any business. You can get your free copy of the report here.
You might also want to take a moment to review the slides from my recent seminar, "Digital Marketing Directions 2016: The Key Trends Driving Your Hotel Marketing Next Year" here:
Finally, you will definitely want to check out some of our past coverage of the mobile, local, social web and how to make it work for your hotel, including: