Can You Market Test Your Time and Money?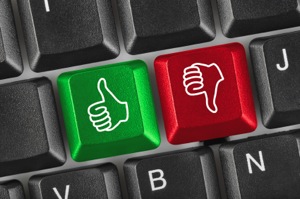 I'm no fan of linking to the New York Times (damn you, paywall), but this interview with Sasha Issenberg is well worth the read. Issenberg, who is writing a book about "the new science of [political] campaigns," covers ground most Big Thinkers know well: measurement and testing. I've talked often about why testing is always the right answer. It's interesting to see how political campaigns put these same tactics to use in measuring the effectiveness of their campaigns. The interview focuses on Rick Perry's reelection campaign (the book looks at several campaigns), but I loved this quote:
"The findings from those 2006 tests dramatically changed how Carney prioritized the candidate's time and the campaign's money when Perry sought re-election again in 2010 and will inform the way he runs for president now." [Emphasis mine]
Political campaigns, just like any marketing, can't afford to waste money or resources (especially the candidate's limited time). So testing where those resources and funds work best matters. The question is, are you testing how effectively you're spending your money and your time? Don't you think you should?
---
Are you getting enough value out of your small business website? Want to make sure your business makes the most of the local, mobile, social web? thinks helps you understand how to grow your business via the web, every day. Get more than just news. Get understanding. Add thinks to your feed reader today.
And while you're at it, don't forget to follow Tim on Twitter.
Tim Peter & Associates helps companies from startups to the Fortune 500 use the web to reach more customers, more effectively every day. Take a look and see how we can help you.
Technorati Tags: a/b testing, marketing, marketing best practices, measurement, metrics, online marketing, strategy, success, testing