Top 10 Travel Marketing Tips of 2013 (Travel Tuesday)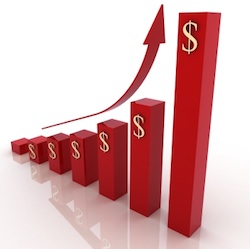 Few topics were as popular this past year here on Tim Peter Thinks than the recurring "Travel Tuesday" series. The series, originally part of my TravelStuff blog, addresses issues important to travel marketers, especially around the areas of digital marketing, distribution, and driving yield for hotels and resorts. You all really seem to like it, having made it the most popular series on the site and slotting several posts among the most popular overall this past year. Want to see what was most popular? Here you go?
Interested in a little more? OK. Check out these 3 posts you might have missed, too:
Just a few weeks ago, I looked at what the rise of Airbnb and similar sharing startups means for hotels and resorts in this post, How Safe Is Your Hotel from Airbnb? Hint: Not Very.
While mobile's pretty well covered in the list above, I got lots of feedback and interest from those who read Why Mobile Matters for Travel Marketers. Check it out and see why.
And the same goes for this post, How Big Will Mobile Be?
Finally, I gave the following presentation last week, which highlights a number of trends you'll want to watch in 2014:
If you're interested in learning even more about the future of e-commerce and marketing via the social, local, mobile web, register to receive a special report I've produced in conjunction with hotel marketing firm Vizergy, "Digital Hotel Marketing in a Multiscreen World." While it's targeted specifically at hotel and resort marketers, the lessons apply to just about any business. You can get your free copy of the report here.
You might also enjoy some of our past coverage of the social, local, mobile web and what it means for your business, including: