Get Practical: 3 Steps to Efficient E-commerce Content Marketing by Megan Totka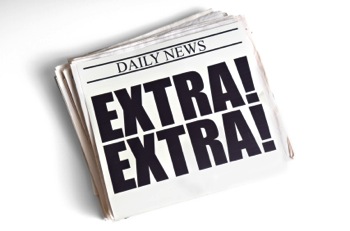 The idea of content marketing can seem overwhelming. To do it well, you need multiple channels, interesting things to say, and regular fresh content that targets the various demographics of the channels you're using.
As an e-commerce company, you're already devoting a lot of time to maintaining your online presence. So when will you ever have time to write all that new content?
Implementing an effective content marketing strategy doesn't have to be a huge hassle. If you're looking for a way to create and distribute a lot of great content, and you don't have a lot of time and resources, this three-step method may work for you.
1. Create a Content Foundation Piece
Does the idea of generating brilliant new content day after day, or even week after week, make you nervous? The good news is that it's not essential to do that. You can develop a central work that will let you expand, spin, or repurpose existing content and supply you with new material for months.
Of course, it's important that you have high quality content for your marketing campaigns, so you'll need to make sure you have a great foundation. The initial step will take longer than writing a blog post, but it will save you time in the long run.
Create an engaging, well-researched, long-form piece of content, such as an eBook, buyer's guide, or magazine. If you don't feel confident developing a longer piece, or you simply don't have time, consider investing in a freelance writer to build your content marketing foundation.
Once you have your starting point, it's time for the next phase.
2. Break Up and Repurpose Your Content Across Channels
With a strong foundation piece, you have a lot of options for breaking up, restructuring, and distributing your content online. You can use excerpts, chapters, quotes, statistics, and more to create:
Articles and blog posts. Use shorter portions of the work to make blog posts or articles that you can post on your own blog, use as guests posts for other business bloggers, or distribute as articles.
Infographics. If you have any research or statistics, you can create and distribute infographics on social media and blogs.
Images. Repost any images from your foundation content on social media, or pull interesting quotes and create images to share from them. To make quote images, you can use free online services like QuotesCover, PicMonkey, or Quozio.
Video. Use any how-to or instructional sections from your foundation content to create simple, engaging videos and post them to your website, YouTube, and other social media.
Newsletters. If you have a mailing list and need content, you can break your long content into multiple sections and send them out as weekly newsletters to your subscribers.
3. Analyze, Tweak, Repeat
One of the best benefits to this content marketing method is the ability to measure the impact of your efforts. With a steady, long-term supply of content, you can run your campaigns on several channels—and find out which ones are working the best for your business.
Then, once you finish parsing out your foundation content, you can narrow your content marketing targets to the channels that bring you results. When you create another long-form piece, the next round of marketing will last longer and increase your effectiveness.
Do you have a content marketing strategy that works for you? Share in the comments!
Interested in more? Register to receive a free copy of Tim's special report, "Digital Hotel Marketing in a Multiscreen World," produced in conjunction with Vizergy, here. While it's targeted to the hospitality industry specifically, most of the lessons apply across verticals.
You might also enjoy some of our past coverage of the social, local, mobile web and what it means for your business, including:
About the Author:
Megan Totka is the Chief Editor for
ChamberofCommerce.com
. She specializes on the topic of small business tips and resources. ChamberofCommerce.com helps small businesses grow their business on the web and facilitates connectivity between local businesses and more than 7,000 Chambers of Commerce worldwide.