Will Review Sites Be the Death of Brands?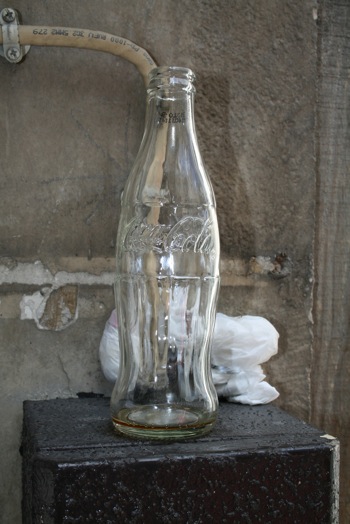 James Surowiecki, writing for the New Yorker says that, in an age of social media and review sites (think Yelp, TripAdvisor, Angie's List and the like), brand loyalty is dead. He notes,
"'Absolute Value: What Really Influences Customers in the Age of (Nearly) Perfect Information,' a new book by Itamar Simonson… and Emanuel Rosen… shows that, historically, the rise of brands was a response to an information-poor environment. When consumers had to rely on advertisements and their past experience with a company, brands served as proxies for quality; if a car was made by G.M., or a ketchup by Heinz, you assumed that it was pretty good… As recently as the nineteen-eighties, nearly four-fifths of American car buyers stayed loyal to a brand."
Surowiecki continues,
"…what's really weakened the power of brands is the Internet, which has given ordinary consumers easy access to expert reviews, user reviews, and detailed product data, in an array of categories. A recent PricewaterhouseCoopers study found that eighty per cent of consumers look at online reviews before making major purchases, and a host of studies have logged the strong influence those reviews have on the decisions people make… As Simonson told me, 'each product now has to prove itself on its own.'" [Emphasis mine]
The article (and book) also goes against the argument that brands become more important, not less, due to the sheer volume amount of information that exists, stating "…information overload is largely a myth;" that consumers are very capable at separating the wheat from the chaff, and finding the information they need to make an informed decision.
So, which is it? Are brands more important or less important going forward?
Well… it's complicated.
I've talked for years about the P's and Q's model for hotel research, (and have the data to support it), that shows customers use a lot of interrelated information when making a purchase decision. And, yes, review sites play an increasingly large role in that purchase decision. In fact, I have long said that managing your reputation represents the single best investment you can make in your marketing.
However, none of that suggests that brands don't also influence your customers' decision. Don't forget that brand terms are among the most profitable and successful search terms. Why? Because customers often search for brands they know, like, and trust. Apple, Coke, Pepsi, Fender, BMW, Marriott, and plenty of others spend tons in making sure that their brand continues to deliver… and that their products support their brand story. That's not changing anytime soon.
Yes, in a world of online reviews even the best brand won't help a terrible product succeed in the market. At least not for long. But, don't discount the importance of a strong, consistent brand in attracting, converting, and retaining customers going forward.
My presentation, "The Truth: How the Social, Local, Mobile Web Affects Sales Online and Offline," looks at how the web changes your customers' behaviors—and how you can keep up with those changes:
And, if you're interested in learning more about the future of e-commerce and marketing via the social, local, mobile web, register to receive a special report I've produced in conjunction with hotel marketing firm Vizergy, "Digital Hotel Marketing in a Multiscreen World." While it's targeted specifically at hotel and resort marketers, the lessons apply to just about any business. You can get your free copy of the report here.
You might also enjoy some of our past coverage of the social, local, mobile web and what it means for your business, including: