Guest post: Four Keys to Increase E-commerce Exposure in 2012 by Nii Ahene
As technology continues to change and new technology emerges, it can be overwhelming for business owners looking to gain exposure in today's competitive market. Here are 4 ways to increase e-commerce exposure:
1. Social Sharing 2.0 – Pinterest and Facebook
Facebook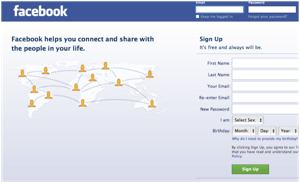 These days many retailers have Facebook pages, but haven't done much since creating the page. In order to use Facebook effectively, it is important to engage your audience. Here are top-rated apps that can help you drive sales using Facebook:
Pagemodo Welcome Page
Booshaka
Constant Contact: Join My List
NetworkedBlogs
Market Place App Powered By Oodle
Wildfire Contest App
YouTube for Pages
Pinterest
By now, we're sure you have heard of Pinterest, a social bookmarking site that has gained tremendous momentum in 2012. As a retailer it's easy to see how Pinterest have the potential to drive traffic to a website through the link attached to each "pin" or post. Here are a few tips for increasing traffic using Pinterest:
Create your own branded pinboard
Consider investing in compelling product imagery on-site
Use contests encourage your customers to become virtual evangelists
Find and engage with existing Pinterest board owners
[Editor's note: Check out
our past Pinterest tips
, too]
2. Video Content – Video Reviews/Product Walkthrough
These days 61% of customers read online reviews before they make purchase decisions making them an essential part of e-commerce sites. As proven sales drivers, video reviews increase conversions.
Here are a few tips for making effective video reviews:
Keep your review less than three minutes
Stay focused on the product
Concentrate on the primary product features & how they benefit the consumer
Take advantage of simple editing software
[Editor's note: For more on this topic, take a look at Jackie Codair's
"Why every SMB should have online video"
post]
3. Abandoned Cart Follow Up E-mails
What happens when someone abandons his or her cart in your e-commerce store? Here are proven ways to convert abandoned carts into sales:
Make sure your website can save abandoned carts and your email system can send abandoned cart emails.
Be sure to include real-time inventory numbers on both your product pages and in the shopping cart—if people abandoned their cart because of back-ordered products, send automatic emails when the products become available.
In the emails sent to shoppers after they abandon their cart, let them know when their cart will be cleared.
Include pictures of the abandoned items in the emails.
Include promotional offers in the emails to help increase conversions.
4. Mobile Optimized Sites
With the popularity of smart phones, mobile phone owners are increasingly using their phones for mobile shopping. In fact, 35% of US Web-enabled mobile phone owners said they used their phone to shop. If you would like to make sure that your site is compatible for mobile users, here are a few tips:
Include lower resolution photos and remove background images.
Increase font size to improve readability.
Redesign the e-commerce site flow vertically as opposed to horizontally.
Conclusion
Utilizing some or all of these techniques and advances in technology can increase exposure and drive sales. Have you had success using any of these techniques increase exposure? We'd love to hear about it in the comments.
Nii Ahene
is COO of CPC Strategy, a shopping feed management agency and is responsible for day-to-day business operations and long-term financial, tactical and strategic planning for the company. He has been with CPC Strategy since January of 2007. Prior to working with CPC Strategy, Nii was a product manager at eBay working on algorithmic merchandising and reviews and guides.
---
Are you getting enough value out of your small business website? Want to make sure your business makes the most of the local, mobile, social web? thinks helps you understand how to grow your business via the web, every day. Get more than just news. Get understanding. Add thinks to your feed reader today.
And while you're at it, don't forget to follow Tim on Twitter.
Tim Peter & Associates helps companies from startups to the Fortune 500 use the web to reach more customers, more effectively every day. Take a look and see how we can help you.
Technorati Tags: E-commerce, e-commerce, E-commerce strategy, ecommerce, Facebook, facebook, Pinterest