How Do You Know Your Social or Mobile Marketing is Working? (Travel Tuesday)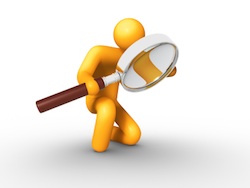 I'm amazed when businesses tell me their social or mobile marketing activities aren't generating any value for their business. In an era when guests read and post reviews or compare prices from their mobile phones while in your hotel, restaurant, or store, doesn't it seem odd that more businesses are unable to engage with these guests in a meaningful way? (And by meaningful, I mean revenue-generating).
Maybe the problem isn't that your social and mobile marketing isn't working. Instead, is it possible you're not asking the right questions?
For instance, Smart Insights profiles a number of service companies using mobile and social effectively, highlighting the following case:
"Using Google Analytics, Thompson Hotels found that guests who were also 'fans' on social media spend about 35% more during their stays than guests who were not.  These visitors also booked directly through the hotel website, circumventing fees charged by 3rd party booking companies."
That sounds an awful lot like a win, no?
Frequently when I talk to hotels, restaurants and retail locations, they've got plenty of good ideas for driving business and engaging customers. What they often lack is a clear picture of what's working. Sure, you've got Google Analytics (or Adobe Site Catalyst, Coremetrics, KISSmetrics, etc.). But do you have the people and processes to get real value out of it? Are your analytics tools helping you answer your business questions?
Figuring out where to spend your time and money isn't that difficult if you can clearly see what produces results. Are you putting enough energy into solving that problem?
As you put your marketing budget together for next year, make sure that you're not just budgeting for social and mobile tactics, but also planning for how you'll measure success in those areas, the questions you'll ask about your customers, and the resources necessary to find the answers.
And if you're interested in learning more about the future of e-commerce and marketing via the social, local, mobile web, register to receive a special report I've produced in conjunction with hotel marketing firm Vizergy, "Digital Hotel Marketing in a Multiscreen World." While it's targeted specifically at hotel and resort marketers, the lessons apply to just about any business. You can get your free copy of the report here.
You might also enjoy some of our past coverage of the social, local, mobile web and what it means for your business, including: