How Hotel Marketers Can Win in an "All E-commerce" World: 3 Steps to Success (Travel Tuesday)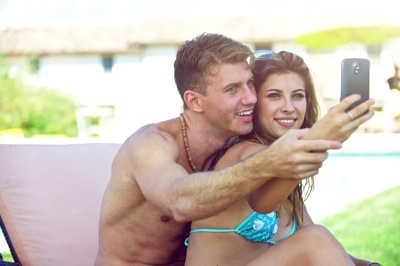 Yesterday, I showed the latest evidence for why "it's all e-commerce." And, while "it's all e-commerce" is undoubtedly true for retail, it's even more true for travel, hotel, and destination marketers.
Here's why.
Travel is inherently social. Very few guests travel alone. Leisure guests almost always travel with others and business travelers (all jokes about "Mr. and Mrs. Smith checking in for one night… or afternoon" aside), frequently have others in their party. According to TripAdvisor, roughly a third of guests continue to view social media while traveling, largely to avoid missing out on what's happening while they're away. And almost equal numbers post social updates. Because what fun is vacation any longer if you can't remind your friends and family at home how much fun you're having?
Travel encourages photo and video sharing. What kinds of social updates do people post? Well, guests no longer wait until they're home to subject friends and family to a slideshow from their trip—Instagram, Pinterest, Facebook, Google+, Vine, Foursquare, and Twitter all make posting images and videos from mobile devices dead simple. And this strong connection between visual content and travel certainly informs Pinterest's recent move towards launching a dedicated travel channel.
Guests embrace mobile. I've said for some time that mobile isn't a device; it's a situation. A guest standing checking out your destination's sights has different needs than one lounging by your property's pool and each expects a very different experience from a potential guest using a tablet while sitting on their couch watching TV. At least one reason for the prominence of mobile is the deep connection between social activity and mobile. Facebook now reports roughly 190 million of its users only access the site via mobile. And, again, guests don't want to miss out. On anything. Ever. But sitting in a hotel business center or guest room with a laptop doesn't suit today's guest. As the TripAdvisor study mentioned earlier notes, some 85% of travelers carry a smartphone and almost half use a tablet while traveling.
And, of course, as millennials begin to enter the marketplace in larger numbers—don't forget that half of millennials are now over 21 and the oldest will turn 30 this year—these trends will only grow. It's well established that there's no such thing as an "offline traveler" any longer, but that doesn't mean that online travel won't continue it's rise.
As I mentioned in a recent presentation to an industry group (you can view the slides below), the power of mobile devices continues to improve while guests get increasingly comfortable with researching and booking via tablets and mobile phones. (In fact, despite improvements from Google and others, the biggest limitations on mobile booking may be self-imposed).
"OK," you say, "great. Mobile's huge. My customers will increasingly use these tools to research and book. But, what can I do about it?"
Well, I'm glad you asked.
Make sure your website works on mobile devices. This doesn't just mean that your site should display on a mobile-sized screen. You also need to prioritize content that matters to your guests in a mobile context. When you pull up your site on an iPhone or Android device, can you find the phone number? The address? A link to directions or a map? Make it easy for guests to answer their questions and, by definition, you'll make it easier for them to choose your hotel.
Simplify content sharing. Travel is social, right? How easily can potential guests share information about your hotel with their friends and family and folks they're traveling with? Make it easy for guests to share information and, by definition, you'll make it easier for them to choose your hotel (beginning to notice a pattern here?)
Watch, listen, and learn. The way guests interact with mobile before arrival and, potentially more valuable, after they arrive will continue to evolve. While we're no longer in the "cave painting" days of mobile, it's still relatively early. Guest needs and expectations will change, guaranteed. But the hotel, resort, and destination marketers who pay attention stand to benefit as guest behaviors find their "new normal."
Of course, I also think you'd benefit from reading more about this topic, both here on Tim Peter Thinks and around the web. If you're interested in learning more about the future of e-commerce and marketing via the social, local, mobile web, register to receive a special report I've produced in conjunction with hotel marketing firm Vizergy, "Digital Hotel Marketing in a Multiscreen World." It's targeted specifically at hotel and resort marketers, (though the lessons apply to just about any business). You can get your free copy of the report here.
You might also enjoy some of our past coverage of the social, local, mobile web and what it means for your business, including: