How to Make the Good Times Last (Travel Tuesday)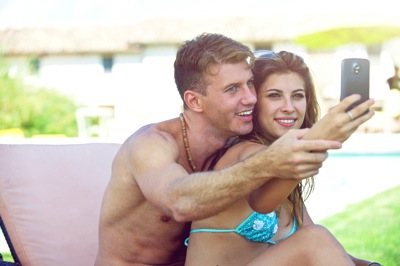 We're in the "good old days." Every single day it seems like we get another forecast showing that the rest of this year and next year are going to be epic. PKF, STR, Tourism Economics, and PwC all have forecast big numbers for next year — anywhere between 5.5% and 7% growth — and some expect global events like the Olympics to possibly push those numbers even higher. That's fantastic news. Seriously.
So why am I concerned?
Because, sometimes, every silver lining has a cloud.
To be fair, I'm not a pessimistic guy, not even remotely. Indeed, this massive growth provides tremendous opportunity to set yourself up for long-term success. The key is remembering that this massive growth won't last forever, so you want to make the most of it while it lasts.
In December 2008, I attended a holiday party at a hotel that was planning to close its doors on January 1 for a massive, year-long renovation, which worked out wonderfully given the steep decline in demand that started in November of that year. They weren't lucky; they'd planned ahead. No, they had no idea the economy was going to crater late in 2008. Who could? But they had banked the profits they made all through the 2005-2007 mini-boom in anticipation of using it on a rainy day to improve their property and, longer-term, improve their business. When the sky caved in, they simply shut their doors, fixed their property, and waited for business to return.
And that's what the current boom offers you. Much like my holiday party hosts, I couldn't possibly tell you when the current run will come to an end (sure, I have some educated guesses; but, they're really just that: guesses). What I do know is that these good times will end at some point. And now is the time to use them to your long-term advantage.
For just one slightly scary stat, estimates suggest AirBnB has over 1 million listings already, adding 4%-7% room supply in the markets where it operates — and those numbers ignore what other alternative accommodations providers will bring to the table. What do you suppose that'll do to ADRs in the next few years?
There's an old quote, attributed to Louis Pasteur (though, personally, I prefer to think it was Edna Mode) that says, "Luck favors the prepared." If the forecasts are all spot on, we've got at least another year plus of runway before things start to get, to use a technical term, icky. It seems like a great opportunity to use that runway and be prepared to soar no matter what happens down the road.
So, what should you be doing? Well, I'm glad you asked.
Build out your direct online brand presence, including investments in content, mobile, and your CRM database. Develop a test and learn culture to build on your successes and avoid repeating mistakes. Continue to explore social and encouraged guests to help tell you more brands story more widely and effectively.
You might also want to see our past guides, including:
At some point, the current growth will come to an end, ADR, occupancy, and RevPAR will decline, and, some hotels will find themselves wondering "What just happened?" Take the time now to invest in your longer-term growth — regardless of what happens in the market — and you'll find that, sometimes, clouds can also have silver linings too.
If you're looking to learn even more about how this changing environment shapes hospitality marketing, e-commerce, and distribution, be sure an register to receive a special report I've produced in conjunction with hotel marketing firm Vizergy, "Digital Hotel Marketing in a Multiscreen World." While it's targeted specifically at hotel and resort marketers, the lessons apply to just about any business. You can get your free copy of the report here.
You might also want to take a moment to review the slides from my recent webinar, "Digital Marketing Directions 2015: Three Key Trends Driving Your Hotel Marketing Next Year" here:
Finally, you will definitely want to check out some of our past coverage of the mobile, local, social web and how to make it work for your business, including: