Industry Leaders Show Why Guests' Changing Behaviors Matter (Travel Tuesday)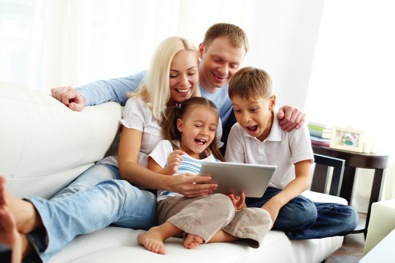 Last week, we looked at lessons you can learn from Expedia's leaders. Well, in the past week, a number of groups released key research that underscores those lessons.
First, let's talk about mobile. I know it's a topic familiar to any long-time readers around here, but check out these stats.
According to Adobe's Digital Index report:
"Smartphone bookings… are growing fastest among hotels, up 114 percent since January 2013."
Also worth noting:
"What's more, bookings via gaming consoles are up 60 percent, and tablet bookings are up 48 percent, both in the same period."
This underscores data from Mary Meeker's latest Internet Trends report that I discussed last week, showing that mobile traffic is growing by 81% and that smartphone growth has increased 20% year-on-year.
Accor's deputy CEO Accor Vivek Badrinath said much the same thing the other day calling:
"…mobile… [the] future no.1 channel for end-to-end customer journey"
These technology changes matter because they change your guests' behavior. For example, I recently highlighted how the customer of tomorrow will view the world featuring a number of Intel-interviewed futurists and here's where we're headed:
"When asked how the tech landscape will change 2, 4, and 8 years down the road, Whitney Johnson said:

"The lines between work and home will continue to blur… And as Millennials who are accustomed to remote collaboration, like video games, take the workplace reins, we will see the lines between work and home all but erased."

We're already seeing this today. When's the last time you truly disconnected for 24, 36, or 48 hours? And with half of Millennials already over 18 (and the oldest now 30), this shift should only increase.

Supporting that notion, Dan Abelow noted:

"Our daily lives and world are full of screens. They will be everywhere, with a two-way networked system that turns the Earth into a digital room with everyone in it. "

"A digital room with everyone in it." Sounds like Facebook, or Twitter, or Google+ doesn't it? Well, OK. Maybe not Google+. But, still, you get the idea."
Again, we see these changes today. Skift notes:
"…at least half of us who manage to schedule a few days to a week vacation will also bring along work."
Your guests are changing. Mobile, by far, is the biggest driver of that change. And your hotel, your travel company, your brand, needs to adapt to this changing world or risk losing business to those that do.
If you're interested in learning even more about the future of e-commerce and marketing via the social, local, mobile web? Register to receive a special report I've produced in conjunction with hotel marketing firm Vizergy, "Digital Hotel Marketing in a Multiscreen World." While it's targeted specifically at hotel and resort marketers, the lessons apply to just about any business. You can get your free copy of the report here.
And, if you're curious about other trends shaping travel marketing, take a look at my recent presentation, called, aptly enough, "Digital Marketing Directions – Exploit the Trends that Shape Travel Marketing":
Finally, you might also enjoy some of our past coverage of the social, local, mobile web and what it means for your business, including: