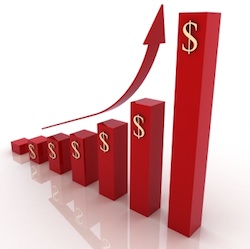 Too often, the data-driven marketing practices at the core of digital marketing get represented as a battle between "marketing" and "math." "Traditional" marketers may sometimes perceive you as more akin to IT than marketing, assuming you're attempting to substitute computers and calculations in place of creativity. But anyone who claims that "traditional" marketers don't care about measurement and testing simply doesn't know what traditional marketing is.
In fact, the most successful marketers in history created best practices—the traditions—that continue to this day. Traditions like understanding the power of word of mouth in creating a brand story, and the need to monitor, measure, and modify your marketing to reach exactly the right customer with exactly the right message.
The great Walter Landor (creator of the logo script for Coca-Cola), once said, "A brand is a promise," a lesson that takes on heightened resonance in an age where failure to deliver on your promise usually leads to both scathing reviews in social media and significant damage to your brand overall. The legendary Mary Wells Lawrence—one of the creators of the "I ♥ NY" campaign that's run for nearly 40 years, along with classic work for Alka-Seltzer, Midas, Ford, and P&G—recommended the need to learn about "…every kind of person… and endlessly stretch what you know," using observation and data to drive that learning. And Claude Hopkins literally wrote the book on data-driven marketing, in a work titled, appropriately enough, "Scientific Advertising."
Hopkins pioneered the use of A/B tests for his headlines and copy, using coupon codes to track their effectiveness. Pretty creative, no?
These techniques should no longer represent a new concept for savvy marketers. To prevent the secrets behind his process from damaging his clients' business, Hopkins waited to publish his masterpiece until after he retired—in 1923!
The point? Data-driven marketing is about as traditional as you can get.
What's really different today is not the use of data. It's the speed at which you're expected to adapt to changing customer needs and the diversity of channels in which your customers connect to your brand. Landor, Lawrence, and Hopkins only needed to worry about print, outdoor, and (to varying degrees) broadcast. When Lawrence retired 25 years ago, the biggest media shift of the time was the rise of Fox Broadcasting as a fourth major television network. And even then Fox still only broadcast three nights per week.
Meanwhile, your customers today have slightly more available media options. They carry the entire Internet—and every possible print and broadcast channel, along with email, social, messaging, and more—in their pocket, connecting wherever and whenever they like, and using whatever device is at hand that allows them to accomplish their goals.
A big part of my work for clients and RBSEE revolves around how to create personalized digital experiences for targeted customer segments, how to integrate social into the overall marketing and customer outreach process, and how to use analytics most effectively to improve business results. A few examples of how those tie data and marketing together look like this:
Integrating social into your overall customer outreach depends on understanding lots about who you're talking with, the channels that matter to them, and how they interact with their friends and family, fans and followers.
Creating highly relevant and deeply personalized digital experiences depends on understanding your customers' specific interests in a variety of contexts, and providing relevant messages that support their objectives at any given time.
And both of these rely on having the right processes and tools to provide you the meaningful, actionable data necessary to really connect with your customers. Data represents the lifeblood driving each of these forward—and crucial to driving results.
Trusting your gut in a media environment this fragmented and dynamic is beyond silly—it's career suicide. The largest, most innovative brands and businesses in the world have long since incorporated data-driven marketing into their best practices, reaching diverse sets of customers with well-crafted brand stories, brilliantly managed campaigns, and tightly targeted messaging.
Most importantly, these businesses ignore the debate around "marketing vs. math" and focus instead on following the finest tradition amongst marketing leaders: driving results. You should too.

If you want to learn even more about how customers changing behavior shapes e-commerce and marketing, be sure an register to receive a special report I've produced in conjunction with hotel marketing firm Vizergy, "Digital Hotel Marketing in a Multiscreen World." While it's targeted specifically at hotel and resort marketers, the lessons apply to just about any business. You can get your free copy of the report here.
You can also check out these slides and video from my recent webinar, "Digital Marketing Directions: Three Key Trends Driving Your Marketing Next Year":
And, finally, you might want to take a look at some of our past coverage of the e-commerce, mobile commerce, and digital marketing overall, including: