Where Are All the Mobile Bookings? (Travel Tuesday)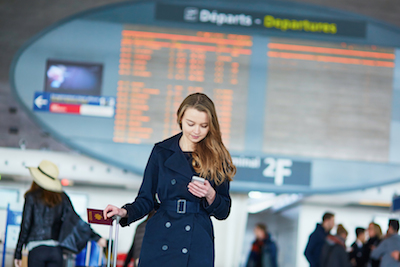 So yesterday we talked about the growth of mobile commerce generally. But, oddly, travel isn't seeing the same boost. Data from Mobile Commerce Daily shows that more people book on tablets than on mobile phones. If mobile's getting so big everywhere else, where are the mobile bookings?
Now there could be two causes for this. First, it could be that more people book travel when they're sitting in their living rooms, watching television, and spending time with their family. This is entirely possible given the fact that very few people make travel decisions on their own. Very few people travel alone. Even business travelers frequently travel with others and want their opinion on where to stay.
However the second reason could be they're still not booking on mobile, several years after mobile has become one of the dominant sources of web traffic, because the mobile travel experience continues to — to use a technical term — suck.
We've reached a point where this is no longer tolerable. It's incumbent on you, if you want to drive reservations on the web, to improve the quality of the guest experience on mobile. We're seeing OTAs take a dominant share of mobile bookings because they're really focusing on customer experience at every step in the journey. But as hoteliers, that's really our job. We need to ensure we're providing guests with an excellent experience every step of the way. And if we don't, guests will choose OTAs for their bookings.
If your goal is to drive direct bookings, your direction is clear. Work with your IBE provider, your website developer, and your marketing agency to improve the guest experience at every step of the guest's journey. The alternative is simply to outsource that to the OTAs and pay them their fair share for those bookings. But I'm pretty sure we've all seen how well that works. The choice is yours.
If you're looking to learn even more about how changing guest behavior shapes hospitality marketing, e-commerce, and distribution, be sure an register to receive a special report I've produced in conjunction with hotel marketing firm Vizergy, "Digital Hotel Marketing in a Multiscreen World." While it's targeted specifically at hotel and resort marketers, the lessons apply to just about any business. You can get your free copy of the report here.
You might also want to take a moment to review the slides from my recent seminar, "Digital Marketing Directions 2016: The Key Trends Driving Your Hotel Marketing Next Year" here:
And here are the slides from the "Maximizing Data to Put Personalization to Work for Your Property" presentation listed above for your review too:
Finally, you will definitely want to check out some of our past coverage of the mobile, local, social web and how to make it work for your hotel, including: