These Amazing Numbers Show Why Mobile Commerce is About to Explode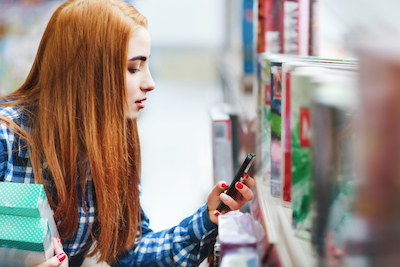 Some amazing numbers out today you really ought to know about. According to eMarketer:
"As a result of this rapid growth, m-commerce will account for just under one-third of retail e-commerce sales and 2.6% of total retail this year."
That's huge. eMarketer continues:
"The experiences of e-commerce executives who spoke with eMarketer reflected this trend. 'The trajectory that we've seen over the last year was fundamentally different than in other years,' said Prama Bhatt, vice president of digital and ecommerce at beauty products chain Ulta Beauty.

Bob Sherwin, senior director of acquisition at ecommerce furniture company Wayfair, reported a similar pattern. 'Over the past year we've seen consumers' willingness to purchase on mobile increase a lot, to the point where the share of transactions taking place on the smartphone has doubled since late 2014.'
At the same time, I'm not surprised. In fact, the team here laid out the factors driving e-commerce growth in 2015 (and beyond, really) a while ago. And, for the most part, seems to have called this one.
First, due to the massive growth of smartphones in the marketplace, customers are now able to by whenever and wherever they want. And as they've become increasingly accustomed to having that flexibility, they've put it to use.
Second, the emergence of Millennials as the largest generation in the United States has accelerated this shift. These folks take mobile for granted. It's not a new technology or a new channel. It's just there. And they expect it to work.
This wasn't a prediction; it was an it was an inevitability.
We're far from done here. We're going to see Millennials continue to enter the marketplace in even larger numbers over the next couple of years. And their elders will adapt over time too. But the trend is undoubtedly clear. Millennials and mobile go hand-in-hand, and it's now your challenge to assist customers in accomplishing their goals on mobile and online and in-store, every day.
The companies that do a good job of this can expect to succeed as we move forward. And the ones that don't… well, I'm afraid their numbers may not be so amazing.
If you want learn even more about how your customers' changing behavior shapes e-commerce and marketing, be sure and register to receive a special report I've produced in conjunction with hotel marketing firm Vizergy, "Digital Hotel Marketing in a Multiscreen World." While it's targeted specifically at hotel and resort marketers, the lessons apply to just about any business. You can get your free copy of the report here.
You can also check out these slides and video from my recent webinar, "Digital Marketing Directions: Three Key Trends Driving Your Marketing Next Year":
Finally, you might enjoy some of these past posts from Thinks to help you build your e-commerce strategy and your digital success: