New Sabre Study Outlines Key Mega-Trends Shaping Travel Marketing (Travel Tuesday)
Want to drive more direct bookings to your hotel? Click here to learn more
---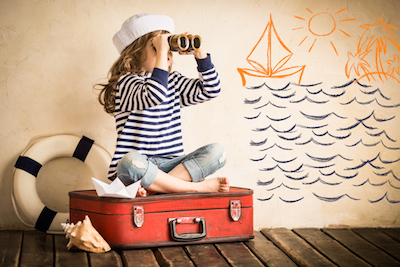 Sabre just released an outstanding new study that outlines the key mega-trends shaping travel marketing over the next few years. Yes, it's filled with catchy names for each of these mega-trends, such as the "YOUNIVERSE," "HELPFULL," and "PRICING PANDEMONIUM" (i.e., personalization, the rise of seamless experiences, and the need to shift to value-based pricing, respectively, most of which we've covered in some detail before), but don't let those terms scare you away. It's a brilliant study, filled not only with "forward-looking" ideas, but plenty of actionable insights you can put to work for your hotel marketing today.
Some of my favorite takeaways in the Sabre study include:
The importance of personalization for travel marketing. For instance, Sabre cites Columbia Business School research revealing that 53% of consumers are willing to share personal data in return for tools that help them make decisions. That's critical information for helping your guests choose your property for their next stay.
The critical role reviews play, not only of travel service providers, but increasingly of travelers themselves
A major shift away from demographics and towards placing greater emphasis on behaviors. Nothing predicts what your customers will do that what they're already doing. Research from Pew (cited in Sabre's study), shows that 70% of Boomers describe themselves as part of the 'boomer generation,' while only 40% of Millennials describe themselves as part of the 'Millennial generation.'
Sabre's looking at the next few years, not the next few decades. While some of these ideas may seem futuristic or overly heady, in fact you can take the lessons outlined in the study and put them to work today. In fact, Sabre's fantastic "Consumer Trend Canvas" can help you apply these in the real world and think about innovations in a meaningful way to address your guests' needs now. And their research matches what we're seeing in practice with clients every day.
The only thing I might add is how the growing impact of Millennials in the marketplace — whether they wish to be called that or not — shapes the way all customers will act in the next few years. As I've noted in the past, technology is hereditary; we get it from our kids. How many members of the Boomer or Gen X cohorts texted before they needed to keep in touch with young Gen X or Millennial friends, family, and colleagues? Not many.
But it doesn't change the fact that Sabre's done a great job of researching these trends and providing guidelines on how to put them to work for your business. You can — and should — check out the whole study here.
If you're looking to learn even more about how changing guest behavior shapes hospitality marketing, e-commerce, and distribution, be sure an register to receive a special report I've produced in conjunction with hotel marketing firm Vizergy, "Digital Hotel Marketing in a Multiscreen World." While it's targeted specifically at hotel and resort marketers, the lessons apply to just about any business. You can get your free copy of the report here.
You might also want to take a moment to review the slides from my recent seminar, "Digital Marketing Directions 2016: The Key Trends Driving Your Hotel Marketing Next Year" here:
Finally, you will definitely want to check out some of our past coverage of the mobile, local, social web and how to make it work for your hotel, including: