Should You Still Listen to Marissa Mayer?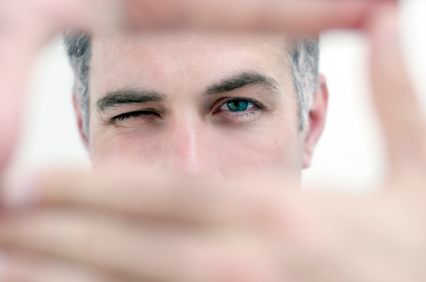 A few years back, I said Marissa Mayer (now the CEO of Yahoo, then VP of products for Google), was the most powerful woman on the Internet. Given her role, I'd say she still is.
And at the time I made that proclamation, Mayer was touting three ingenious enhancements for Google:
1800Goog411, the search giant's voice-activated search
iGoogle, the company's personalized home page for users, incorporating RSS feeds and widgets; and,
Universal Search, which eliminated many of the silos separating image search from news from web and so on
Today, most of those services no longer exist.
Or do they?
1800Googl411 is clearly the progenitor to Google's Conversational Search (which I covered here). Only, instead of calling a number, you simply ask your phone.
The spirit of iGoogle clearly lives on in Google+ (displaying content you find important) and Google Now (which displays content Google thinks you'll find important).
And, of course, universal search continues growing, now including items like metasearch results and pricing in Maps.
So, with all this growth and positive change, I was struck when Mayer referred to 2014 as the 'tipping point' for the Internet. Strikingly, despite its rampant growth, Mayer thinks the Internet hasn't tipped yet. Key quote:
"When you look at mobile, when you look at the bandwidth, when you look at the Internet of things, it's going to change everyone's daily routines really fundamentally."
So, Mayer thinks the Internet, everywhere is going to be a big deal. Same with mobile. I quite agree.
And, so far, Mayer's put her money (well, Yahoo's money…) where her mouth is, with acquisitions such as Tumblr, Rondee, and Qwiki.
For the record, that's content, voice, and images. Seems history's repeating itself.
I don't know if Yahoo will win or not. It's got a lot of work to do to reclaim its former glory. But I do think Mayer's instincts are spot-on. In fact, I recently presented information called "The Truth: How the Social, Local, Mobile Web Affects Sales Online and Offline," exploring the changes still coming to the web:
Yes, the web has grown significantly in the last dozen years or so. But it's amazing to think how much further it has to go… and where we'll end up along the way.
If you're interested in learning more about the future of e-commerce and marketing via the social, local, mobile web, register to receive a special report I've produced in conjunction with hotel marketing firm Vizergy, "Digital Hotel Marketing in a Multiscreen World." While it's targeted specifically at hotel and resort marketers, the lessons apply to just about any business. You can get your free copy of the report here.
You might also enjoy some of our past coverage of the social, local, mobile web and what it means for your business, including: