What's the State of Hotel Reputation Management? (Travel Tuesday)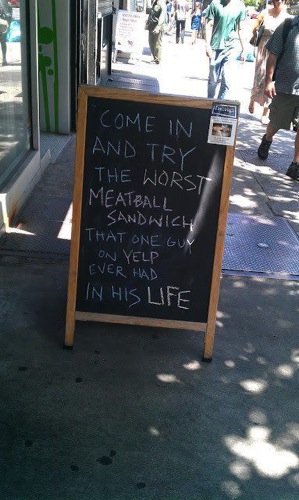 Most of you know that I recommend focusing on your hotels' ratings and reviews, and think reputation management represents the single most effective way to improve your digital marketing. Well, now travel reputation management firm TrustYou has some great data about the state of the reputation management landscape that's well worth checking out.
In particular, three findings really jumped out at me:
Review volumes are up — way up. Across the three market regions TrustYou studied (North America, EMEA, and APAC), guests are writing reviews at much higher rates. Given the number of people traveling with one or more devices and how easily travelers can post reviews from mobile devices these days (remember, there's no such thing as an offline traveler), it's no surprise that guests increasingly want to tell their friends, family, fans, and followers about their experience.
Management responses have increased, but… This one's a bit more complicated. The good news is that management responses to guest reviews has increased. The less good news is that management responses haven't increased at the same rate. Now, to be fair, since overall satisfaction is up, it's entirely possible most of the increased reviews don't require a response. But, I'd still recommend most hoteliers continue to watch their reviews and respond where appropriate (Contact me if you're interested in receiving my "Fast FAQ: Responding to Online Reviews."
Guest satisfaction is slightly higher, but Internet and price/value continue to lag. Again, this is a "good news/bad news" situation. The good: Guest satisfaction has improved. The bad: Guests complaints about the cost and/or quality of Internet, and of the overall price/value proposition continue to increase. The first step to improving the quality of your guest reviews is to address guests' underlying concerns. Now, in no way am I suggesting that "addressing concerns" means simply making Internet access free or lowering your prices. (In fact, I wrote a whole white paper last year explaining how to increase revenues per guest). But it does mean working to demonstrate the value guests receive for the price they're paying.
As I've said many times, the web provides complete transparency into your business. I'd argue many guests know as much about your hotel as some employees do. I've given a number of talks on this topic (see my slides below) and don't see this reality changing anytime soon. If anything, I expect things to get more transparent, not less.
Given this reality, the right response is to understand what drives positive guest reviews, how to address negative/constructive reviews, and how to increase the frequency with which guests tell your brand story on your behalf.
Happily, TrustYou's reports offer you some transparency into that process. I'd recommend downloading the report for your region directly from TrustYou here.
If you're interested in learning even more about the future of e-commerce and marketing via the social, local, mobile web, register to receive a special report I've produced in conjunction with hotel marketing firm Vizergy, "Digital Hotel Marketing in a Multiscreen World." While it's targeted specifically at hotel and resort marketers, the lessons apply to just about any business. You can get your free copy of the report here.
You also might enjoy some of our past coverage of the social, local, mobile web and what it means for your business, including: