So, How Big is Mobile Commerce Exactly?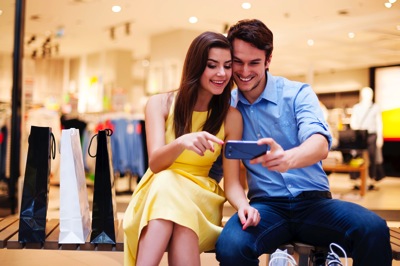 Frickin' huge, that's how big mobile commerce really is.
Deloitte forecasts that for the 2015 holiday season, digital interactions will influence 64 cents of every dollar spent in bricks-and-mortar stores, totaling $434 billion.
Sixty-frickin'-four percent! As in, two-thirds. As in, a metric crap-ton (it's a technical term). The article continues,
"Last year, 50 percent of in store transactions resulted from a brand's digital influence on a customer," [Rod Sides, leader of the retail and distribution sector at Deloitte] said. "This year, we can expect that to grow to 64 percent with digitally influenced sales being five times larger than e-commerce sales."
5 times! Again, huge.
But that's not all:
Additionally, nearly 80 percent of shoppers say they engage with a retailer or brand through digital channels before setting foot inside the store.
Not surprising, but further proof as to why managing your ratings and reviews is the single most effective way to improve your brand's digital marketing.
And, as is true everywhere, mobile users take center stage:
Deloitte's research shows that consumers who shop on their phones, tablets and other devices while in stores are more likely to make a purchase and spend more overall.
So, customers now spend two-thirds of every shopping dollar based on their digital interactions with your brand. 80% engage with your brand and business online before visiting your store or place of business. And, critically, mobile users spend more.
I know I've said this to you before, but, it really is all e-commerce at this point.
If you want learn even more about how your customers' changing behavior shapes e-commerce and marketing, be sure and register to receive a special report I've produced in conjunction with hotel marketing firm Vizergy, "Digital Hotel Marketing in a Multiscreen World." While it's targeted specifically at hotel and resort marketers, the lessons apply to just about any business. You can get your free copy of the report here.
You can also check out these slides and video from my recent webinar, "Digital Marketing Directions: Three Key Trends Driving Your Marketing Next Year":
And, finally, you might want to take a look at some of our past coverage of the e-commerce, mobile commerce, and digital marketing overall, including: