Social commerce is hiding in plain sight
Brian Solis, the author of the excellent books "Engage"
and "The End of Business As Usual,"
has a great piece over on Venture Beat, where he refers to social networks, Facebook in particular, as defining consumers' "personal operating system." But what stood out for me most was this statistic:
"250 million people engage with Facebook on external websites every month.
"
With its 800 million users, Facebook sometimes gets called "the third largest country in the world." But, I think these numbers are out of this world, not in it. When a quarter of a billion people use something every month, that's truly extraordinary.
For instance, take a look at the highlighted bit of this image (or, better yet, check it out on Amazon itself)
.
Notice the little Facebook button?
What about on Overstock.com?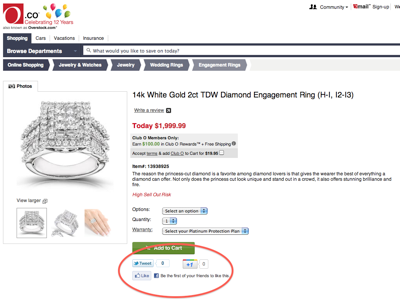 Same thing.
What about travel?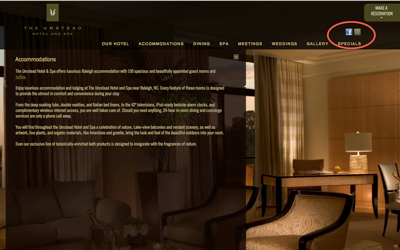 And, yes, even plush dog toys on Walmart: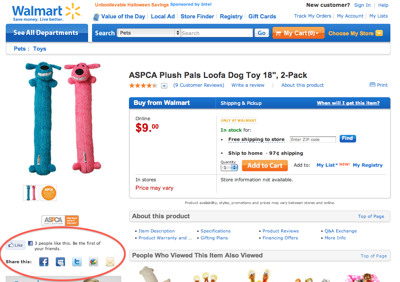 Social commerce is all around us, every day. Your customers are on social sites (often before coming to you). Social commerce may still have a ton of growing up to do. But that doesn't mean it's not already here.
---
Are you getting enough value out of your small business website? Want to make sure your business makes the most of the local, mobile, social web? thinks helps you understand how to grow your business via the web, every day. Get more than just news. Get understanding. Add thinks to your feed reader today.
And while you're at it, don't forget to follow Tim on Twitter.
Tim Peter & Associates helps companies from startups to the Fortune 500 use the web to reach more customers, more effectively every day. Take a look and see how we can help you.
Technorati Tags: E-commerce, e-commerce, E-commerce strategy, e-marketing, ecommerce, F-commerce, Facebook, facebook, social, social commerce, social marketing, social media, social search, social strategy