Speed (Or Lack Thereof) Kills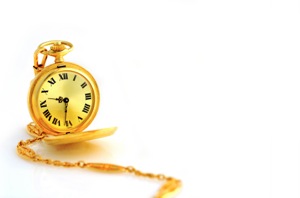 I don't talk about site performance very often. But today's news about Bank of America's website challenges today brought it top of mind. If you don't know what's happening, here's what CNN had to say:
"Bank of America's website was sluggish and intermittently unavailable for many users on Tuesday, in an outage that the bank hadn't explained by the end of the day.

Bank of America (BAC, Fortune 500) spokesman Mark Pipitone said the company is 'working to ensure full availability,' and that online banking is available 'although some customers may experience occasional slowness.'"
I worked for Charles Schwab during the dot-com boom. And I remember our sites occasionally having performance issues due to the extreme demand from customers to execute ever more trades, ever more quickly. Unfortunately, whenever we had problems, it both irritated customers, cost us money, and hurt our reputation (the only consolation was that most other online brokers were having the same problem, so customers didn't have many better options from which to choose — I'm not saying that's the right approach, merely that it was the reality at the time).
Of course, you don't have to be a financial services company to experience poor site performance. There's a memorable moment in "The Social Network"
where Mark Zuckerberg loses his mind on Eduardo Savarin after Savarin stops payment on their hosting account, potentially knocking the nascent site offline entirely. First Zuckerberg ensures the sites remain online and, later in the movie, ensures Savarin isn't in a position to do it again.
If you're a retailer, you probably vacuum and dust your stores regularly, restock shelves, and ensure easy access to merchandise. If you're a restaurant, you wipe the tables and sweep the floors, polish the silverware, and relight the candles. If you're a hotel, you make the beds, change the towels, and clean the bathrooms.
And, if you're a website, you do everything you can to ensure your customers have a speedy and uninterrupted experience. Speed matters. It's not a technical concern. It's basic customer service.
---
Are you getting enough value out of your small business website? Want to make sure your business makes the most of the local, mobile, social web? thinks helps you understand how to grow your business via the web, every day. Get more than just news. Get understanding. Add thinks to your feed reader today.
And while you're at it, don't forget to follow Tim on Twitter.
Tim Peter & Associates helps companies from startups to the Fortune 500 use the web to reach more customers, more effectively every day. Take a look and see how we can help you.
Technorati Tags: customer satisfaction, customer service, E-commerce, e-commerce, e-commerce satisfaction, E-commerce strategy, marketing, marketing best practices, web hosting